With many advances trickling in daily due to technology, people may get worried about normal apps like carmodestub on Android phones, even when it's totally harmless.
Thankfully, we try to explain what the carmodestub android app is to you so that the next time you buy a Samsung device, you will not get suspicious about the app and others such as org codeaurora snapcam.
Here are some things that are covered in this article:
What is carmodestub Android app?
First things, you need to clearly understand what carmodestub is before getting to the basics about it. Simply put, it is a built-in android app that comes pre-installed on Samsung devices and uses Mirrorlink technology.
The car mode stub helps you control your device from the dashboard, thereby helping you receive or reject calls, use Google Maps for navigation, play music, and other functionalities.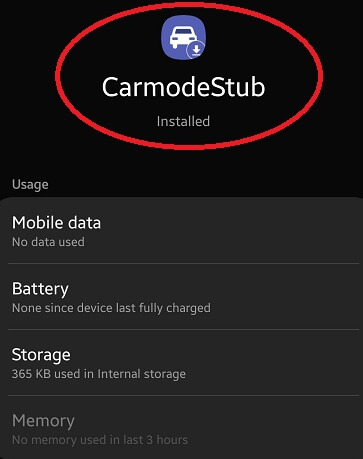 How does carmodestub help us?
If you own a car or drive one that's Mirrorlink-enabled, you will appreciate the Carmodestub app. Mirrorlink technology is a smart scientific advancement that enables your Mirrolink car to connect to a Mirrorlink-enabled smartphone.
This means that using the app, you need not worry about using the device while driving because basic functionalities like dial pad, call logs, music menu, and Google Maps are displayed right ahead of you.
Therefore, all you need to do is select your preferred function through the dashboard.
Is carmodestub app safe?
People have introduced viruses and malicious programs into their devices on several occasions through app downloads. Consequently, you may wonder whether a car mode stub is safe or whether it will compromise data safety.
You will likely be excited to know that it is harmless and will not cause Android lags in your device. Being a built-in app like epdg test app, it is protected by PlayProtect policies, and you have nothing to worry about while using it.
How to delete the carmodestub app?
Often, Samsung users who have come across the carmodestub app and don't use it ask if they can delete it. Remember, the app is built-in and is also needed for system functions, so removing it permanently isn't easy.
This is the case for any built-in app including com.android.systemui, Rootpa, and permanent deletion can only happen using ADB or the System App Remover.
Nonetheless, think carefully about deleting the car mode stub because once you've done away with it, you will not be able to access the carmodeapp on your Android phone or control your Samsung device from the dashboard.
However, if you are sure you want to remove the app, you can follow the procedures below;
1- Deleting the app using ADB
Most devices are not rooted, and the ADB method is the best way to go, primarily because it does not require root access. With this method, you can create a Unix shell using a PC and execute commands directly from your android device. Proceed as follows;
Under Settings, click System then About Phone
Activate Developer Options by tapping on Build Number 7-10 times
Select Settings from the main menu and access Developer Options using a simple tap
Tap USB debugging to start it and proceed to a browser to download ADB on the PC
Extract the downloaded zip file into a folder
Press and hold the shift button in succession, then double-click on a blank location
'Open powershell window here' message appears, select it, and enter the command, 'adb devices'
Use a cable to connect the device to the PC
Type the command line, 'adb shell pm uninstall –user 0 com.samsung.android.drivelink.stub,' press Enter, and let the command run to delete the app completely.
2- Deleting car mode stub using the System App Remover App
This is the second method for permanently deleting the carmodestub Android app. Although it only takes three steps, it requires roots to access. If you are unsure about how to gain root access to your phone, check the android rooting guide, and once done, proceed as follows to remove car mode stub permanently;
Access your browser and download the System App Remover application, then launch it
On the search bar, type CarmodeStub, and once you have located it, tap on it to select it
Select the uninstall option to delete the stub app permanently
Conclusion
Carmodestub is a built-in Android app that uses Mirrorlink technology to enable a driver to connect his smartphone to the car. Using the app, can play music, pick, make or reject calls, and use Google Maps from the dashboard without touching the phone's screen.
Carmodestub is a safe app, and one does not have to worry about viruses affecting his Samsung phone because of the stub application. Since it is a built-in app, one can only delete it using the System App Remover app or USB debugging. Both methods have their procedures shared in the article.
See more