Before explaining what is RilNotifier app on an Android phone? it is important to understand the meaning of RIL. RIL is an acronym for Radio Interface Layer, the bridge between radio hardware and android telephony services. RIL has two distinct components; Vendor RIL and RIL Daemon, whose functions are explained later.
Some people search for information about Ril Notifier probably because their devices are consuming too much battery or RilNotifier cannot create a wireless data connection. Individuals not having Wi-Fi connections access internet services via a mobile data connection. The usage of mobile data connection could result in RilNotifier errors that affect data connectivity.
What Is RilNotifier Android App?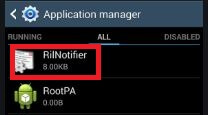 RilNotifier is an in-built application in an android system that informs the other apps in your device of the type of wireless mobile network connection for your device. For instance, if your android phone is connected to Wi-Fi and then you switch to the LTE network. The RilNotifier will notify the other apps about the change.
The developers of RilNotifier do not provide any additional information about the workings of the app. Still, it is reasonable to believe that it affects how these apps respond to the change if it sends notifications of network change to other apps. For instance, Google Play Store will identify the network type and request if you would like to download or update the application through Wi-Fi or cellular network.
How Safe is The RilNotifier App?
RilNotifier is part of a system app. Almost all android devices have this app built inside, though, in some devices, it is called Service Mode RIL. However, some users think that RilNotifier is malware or spyware, while others think hackers use it to control their phones and steal personal information.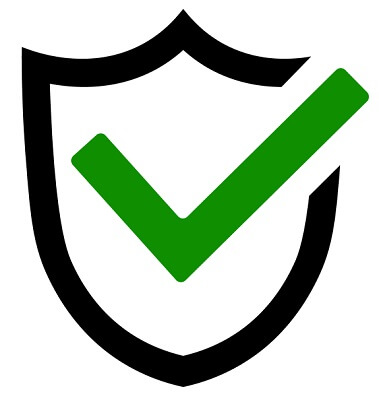 RilNotifier sometimes sends a notification on your phone's screen informing the user that the system cannot establish a wireless data connection. These notifications are not viruses or malware; it is the system app doing its work of notifying other apps what is going on with the network.
You can confirm that the RilNotifier app is not a virus such as the OMACP app by clearing the cache or data in the app settings, or you could factory reset your device. Ril Notifier does not monitor calls nor is it used by hackers to steal personal information or control your device. Yes, RilNotifier is safe on your Android phone.
Ril Notifier App and High Battery Consumptions
Quick battery drain from your device can be frustrating and annoying. Forcing users to budget for power banks or constantly charge the battery, which is not healthy for battery life.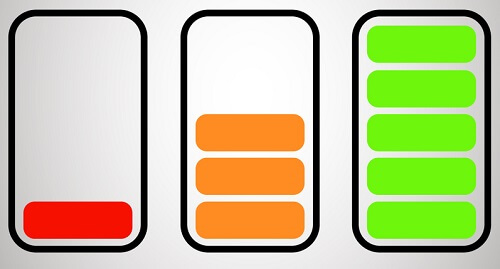 Some people link the battery problem or google play services keep stopping to RilNotifier; however, this claim is nearly impossible. The app occupies a small space in your phone and does not result in battery issues with most devices.
If you are convinced it is the ril notifier causing your battery problem, you could try force-stopping the app and then monitor to see if the issue persists.
How to correct the Rilnotifier problem "unable to establish a wireless data connection"?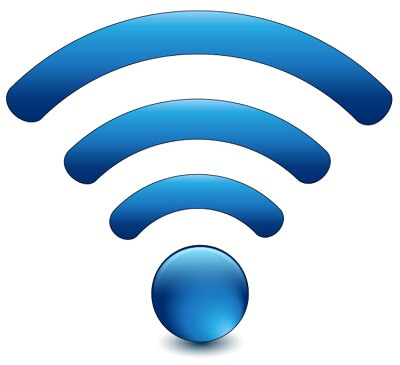 Many users of Samsung S9 and S10 have frequently reported connection issues, with some users thinking this problem is caused by Sprint. However, users ought to know that a RilNotifier notification on unable to establish data connection appears on the screen when your device cannot get data services, and it is not affected by only Sprint. Fixing this connection problem may require you to try various methods as outlined below.
Method 1: Turn your mobile data off and on again.
If the connection notification comes while using the mobile data, try turning the mobile data off and on again to determine if the problem is fixed. The switching off data could take at least five minutes before turning it on again.
Tips: You could remove the Sim card from the device and then reinsert it to help optimize the data connection and fix RILnotifier.
Method 2: Reboot your device
Some individuals claim that starting the device provides only a short-term solution to the problem. Nevertheless, it is worth trying, and it takes a short period to accomplish.
Rebooting your phone will require that you long press the power button until the restart button appears on the screen, then click on the button for a restart process.
Method 3: Update your device's preferred roaming list (PRL)
Updating the device's PRL can also prove helpful in solving the problem of mobile data connection. You will be interested in looking for any software updates on PRL and continuing to update to fix the problem. The procedure will be as follows:
Open the Settings app on your smartphone
Check for application updates in the system
Tap on update PRL if there are any updates
Tap on OK, and the update will take effect immediately, correcting any errors in the data connection.
Method 4: Turn the RilNotifier notifications off.
Turning off the notification may not be an ideal solution for solving the problem since it is only the notifications you won't see, but the problem will persist. As previously mentioned.
The RilNotifier app will show a notification when your device cannot get data services, which means before you find a permanent solution to the problem, turning off the notifications will be the best idea. Furthermore, it is safe, and you can enable the notification anytime you want. The following steps can help you to disable RilNotifier notifications.
Open the Settings app by clicking on it
Tap permission and notification
Click on see all apps and then click on the ellipsis icon (the three lines on the top right corner)
Tap on show system apps
Click on the dropdown list and tap on all apps
Scroll to RilNotifier and, using the toggle switch disable the notification.
Remember that the above steps could be different depending on which phone model you are using. Switching off the notifications can also solve constant com Samsung android messaging, and it is especially suitable for individuals with promising internet and data connection.
What About Uninstalling RilNotifier App?
System apps are not like other apps you have installed from the App store or websites. System apps cannot be disabled or uninstalled, similar to the other app like configAPK or mdmapp. Still, you can disable them by using third-party apps such as system app remover which accesses the root of the app and acts as an android debug bridge to aid in uninstalling a system app.
System app remover works well when your device is rooted; otherwise, you will have to root the device first. The rooting process is contingent on the model of your device. Older smartphone versions are often rooted by an android app such as Kingoroot, while the latest version is rooted using the root apps' PC version.
However, if your device is not rooted, you can use the android debug bridge (ADB) method to uninstall system apps. It is fast and does not need root access. If your know the commands to use, you can easily use ADB to uninstall/disable any in-built android app. Uninstalling RilNotifier needs its package with the name com.sec.app.rilerrornotifier
The bottom line
RilNotifier is a system Android app that comes with your new phone and is not installed from the App store. It is responsible for informing the other apps of data connectivity changes. If there are data connection issues, it gives notifications about your device's inability to access a wireless data connection. Some confuse the RilNotifier app with a virus or malware that steals personal information and drain battery; however, that is not true. This app is not a virus and does not cause battery drain from our device.
Author Recommendations