Many gamers consult about what causes lag in android online games and how to fix it. But is it possible to stop the phone game from lagging? Sincerely, it can be hard though reducing lag may give a better experience during gaming.
What you should first understand is that your game lags for various reasons, which we shall elaborate on in this article one by one.
The steps will help reduce if not fix android lag during your online game sessions. The script may not give all the lagging solutions, but will somehow help acquire knowledge of what might be happening so you can see how to stop or fix laggy games. Please keep reading to understand more.
Table of Contents:
What Causes Lag In Android Phone Games?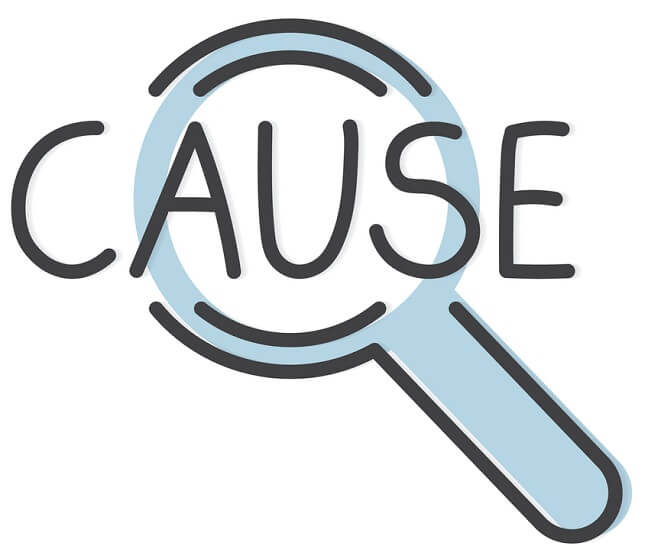 Internet service quality
It may not be a priority when it comes to gaming necessities. However, picking the right internet service provider can demonstrate to you the difference between winning and losing in online games.
The stakes become even higher when the game involves winning prize money or a league. It's best to go for factors including data, availability, reliability, price, latency, and speed when choosing a service provider.
Internet speed
Lag can also be affected by the internet connection speed of your service provider. Suppose it's high, you'll quickly send and receive data, hence lowering the latency.
On the contrary, a slower internet connection increases lag making it more noticeable and challenging to keep playing.
Insufficient bandwidth
Bandwidth isn't an important requirement but it has to be adequate for uploading. Lack of it or insufficient supply affects the duration needed for data to take out and back leading to lagging.
Unfortunately, most internet service providers state their bandwidth amounts without including latency information.
Maybe because it's hard to consistently declare specific amounts throughout geographical areas and setups.
Firewall configuration
The data packets sent and received by your computer done by firewall checking might take more time than expected.
This could lead to a slow internet connection speed, which results in high android games lagging.
For lagging to be stopped or at least reduced, you need to disable any virus guard firewalls or windows firewalls. Consequently, the firewalls controlling the web traffic directly will reduce latency and enable smooth play.
Geographical location
Do you know the distance between your server and system can bring a big difference between enjoying your game without lag and not having a smooth experience playing?
That's why you should pick servers closer to you. It's easier that way because it decreases the distance through which data travels.
How To Fix Android Games From Lagging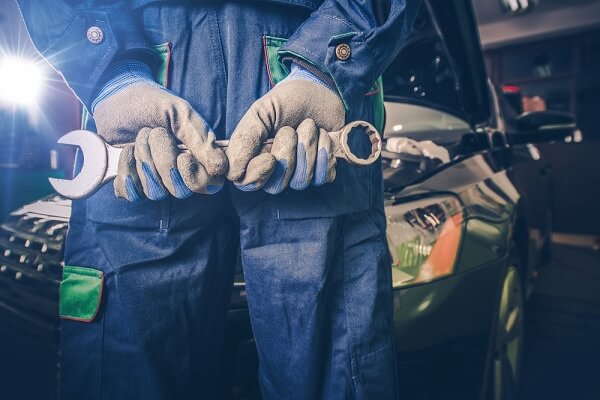 Lower the resolution power to fix android game lag
You could probably be in the middle of a graphically amazing online game, which is fairing on well but strange stuttering begins abruptly.
It becomes difficult to identify what just happened and a few seconds later, a choppiness appears on your screen.
Maybe it's due to a wild frame rate fluctuation and its pacing going off. The best solution on how to fix android game lag is to reduce the device's resolution.
You realize numerous screens and gadgets come with a resolution ranging between 1440p and 4k.
To play the most recent games, you need more resources to enhance playing, which means having a higher resolution.
Therefore, dropping the resolution will reduce your device's work, which results in not pushing several pixels, thus a smoother frame rate.
Eliminate power saving mode to reduce android lagging
Did you know that when an android device is on power saving mode its CPU working gets limited? That means its processing ability generally goes down for the battery to last longer.
Unfortunately, it may not work with playing online video games due to the much power required for processing.
You should instead turn off the power saving mode to enable the device to operate at optimal performance.
Doing that will also have all resources exclusively allocated to playing the game rather than saving your battery's life.
Don't also forget that you need a minimum of 60% battery power to play heavy-hitting titles on the internet. Most devices are set to automatically switch to power saving mode at 15%.
How far are you from the router?
It's vital to understand your connection. Find out if any physical objects, the wall, furniture, or floor is an obstacle to your signal.
You can enhance the connection and signal by moving your smartphone near the router.
Suppose that doesn't resolve the lag problem, maybe you should change the gaming posture such as changing your console's angle.
Update hard drive to fix game lag on Android
Upgrading the hardware to fix android game lag is also important. Suppose you're using old hardware for running the latest multiplayer shooting game online, be certain that this hardware won't cope with everything.
For instance, it's been noted that the PUBG drop frames appear on an S7 Edge Samsung Galaxy smartphone, yet it's not as old as it may imply.
So, if your device keeps lagging from time to time, it could be due to old hardware that needs to be upgraded. It's even more urgent if you regularly play graphically costly online games.
Update the game to avoid android lagging
It's challenging to keep most games bug-free and optimized, especially if you're having a big number of various devices. This is because of modern games' sophistication.
Developers understand this and that's why they come up with patches for reducing optimization problems and eliminating bugs that could cause android lagging.
Therefore, you should always try to catch up with the developers' latest build upgrades by updating your device's game and you may never face optimization challenges when playing.
A sure thing is that not every game will play on your particular smart screen making you do less concerning optimization issues.
The best solution is to upgrade the game to help sort out some problems.
How to Fix Game Lag on Android using Anti-Lag Apps?
Have you ever considered downloading and installing an anti-lag App to stop or reduce lagging problems?
Yes, you can use it before starting to play. Using an anti-lag App for laggy android games helps perform multiple functions on your device.
For instance, clearing up the memory, automatically shutting down various unimportant processes, and adding more resources needed to the game in play.
It simply implies that your device will give its all to ensuring the best it can for the game to run smoothly. A game booster is also your smartphone's necessity in system resource allocation where necessary.
Additionally, using a task killer App will help stop the running of highly resource-hungry apps as earlier mentioned. Android lagging during gameplay could be caused by background running apps that hugely eat into all resources on the smartphone.
The task-killing App for android will not only help identify the problem but also fix the android game lag.
Applying this will allow your game to freely breathe as it keeps all resources. To find the anti-lag and task killer Apps, you can visit the play store to download the best game boosters and anti-lag Apps for an undisturbed gaming experience.
How To Make Your Android Games Run Faster?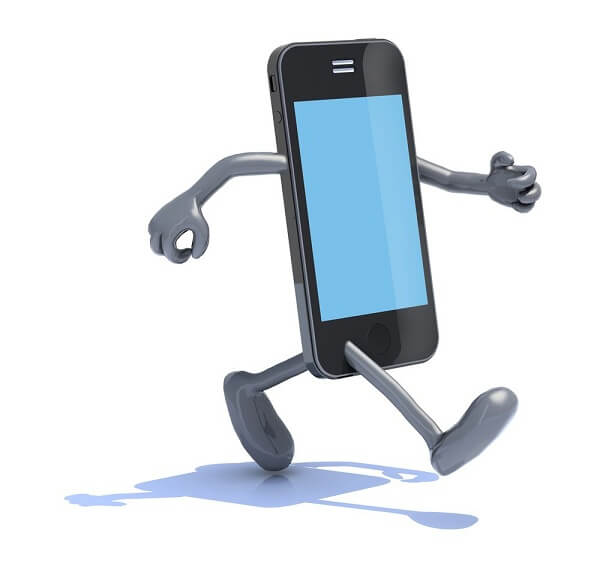 Using android developer settings
Improving your gaming experience using android developer options when getting the right settings. Start by moving to the menu and find the Force 4* MSSA option.
Suppose this option is enabled, and your android device begins operating in its best quality present.
It's due to the Device having to utilize the four times multisample anti-liaising in OpenGL 2.0 games. Nevertheless, don't forget how high power-consuming the method causes meaning your battery will get drained quickly.
For this reason, you're advised to switch to this option on a fully charged battery. After getting done with this method you should immediately disable it when done playing your games.
Shut off any apps running in the background
Most background apps including social networks and your phone act to drain your device's ram memory and battery.
Pop-up notifications from WhatsApp, Facebook Dating, YouTube, and email always force your processor to operate unusually more.
While tablets and smartphones naturally consume less battery and ram memory on these apps, they still temper your android gaming.
Therefore, to get a better gaming experience, it'd be good to disable the background running apps and services.
Downloading boost apps
You can check on the Play Store to find various apps meant for boosting your device to prevent delays when gaming. Through such apps, you can improve the graphics quality and performance.
The good news is these apps in most cases come with the property of making temporary changes, which go back to default settings immediately you finish your game.
They include apps like Systweak Android Cleaner, Game Booster, and Swift Gamer, among others.
5 Ways To Speed Up Your Android Phone and Fix Game Lag
1. Ease up your storage space
A device's speed is highly dependent on its storage space. The less the storage space the more it slows down. An android phone has several ways that can be used to free up its storage space.
For instance, the Google apps from Play Store have a lot of space covered by duplicate files, cache data, empty folders, and sometimes temporary data, which eat up your phone's space making it operate at a slower speed.
All these data have no harm getting cleared, instead will help ease the phone.
The Google app can also be set to automatically determine what should be stored or cleared. It can help you decide to get rid of unnecessary files and remain with what's important.
Fortunately, recent smartphones are loaded with a cleaner app that controls your phone's storage automatically.
It notifies of needed cleaning for eliminating any cache memory available.
2. Uninstall all unused apps and bloatware
Various smartphone manufacturers make phones with preinstalled bloatware and applications you may never find meaningful to you or your device. Such apps are among the things consuming your memory and space after some time of use.
You should check and remove such apps to clear unwanted data that slow down your phone. However, not all of these apps can be uninstalled, some may require to be disabled.
To do this, simply go to the main settings icon and choose apps, then select ones that need to be uninstalled and remove or disabled.
3. Disable transitions and animations to speed up your android
A phone may be lagging intermittently from one transition to another. If you notice such behavior, it's best to disable transitions.
By doing so, you'll be able to get rid of all animation kinds between sessions and get a faster phone experience when using it.
Simply go to settings menu> about the phone, then press the Build number seven times to bring developer options.
Tap the back arrow and select developer options and scroll down to find the animation scale. Then, tap the animation off and that is it.
4. Download Lite apps
After a long time of using your phone and having realized it slowing down, it's advisable to install lite versions of the normal apps.
Most developers understand this notion and have come up with lightweight app models offering the same functions.
You can also use instant apps or install progressive web apps rather than getting the entire package that needs more storage space.
5. Minimize the home screen space
A phone heavily customized by widgets, live wallpapers, among other elements appearing all over the home screen has a high possibility of slowing down.
This can be minimized by having fewer elements across your home screen, especially with only shortcut apps.
But having live wallpaper and widgets can possibly cause android games lagging, more so when multitasking on the phone. It's the reason minimal features use is recommended highly to not overload the phone.
Author recommendation