Have you experienced Facebook Dating not showing up? Perhaps you have had your Facebook Dating App not working or unavailable on your iPhone or Android.
These are some of the problems encountered by users of this dating site provided by Facebook. Since dating is never an easy task, some may opt to go online in search of their mates.
However, at times the apps may not be responsive or loading. In this article, we will look at how Facebook dating works, the common issues associated with it, how to fix them, and much more.
Table of Contents:
How Does Facebook Dating App Work?
Having known about Facebook Dating, you might be interested in giving it a try for your dating life. Importantly, one has to be 18 years and above to use the service.
However, how does it work? If you already want to have the experience, you can follow the following steps;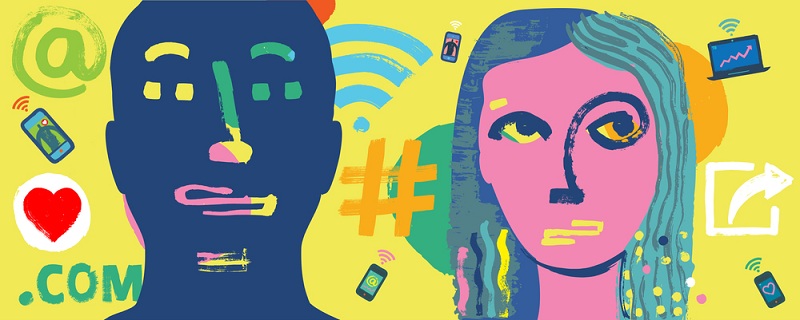 1- Set up a profile
To ensure you have the latest version of Facebook, ensure you update the app on your device. You will see Facebook Dating in a new tab in the main menu of the app.
Then, you need to go to the location and opt into Facebook Dating so that you create a dating profile.
Furthermore, it is important to note that the profile you create should be different from your main Facebook profile.
After that, fill in personal details and information. These include; height, religion, education, job title, and much more. Besides, you can put your photo on your profile.
2- Find a match
When setting up your Secret Dating profile, you will be required to specify your gender and the gender of those you would like to match with on the service. There are various gender options available.
Therefore, you will choose whether you are interested in men, women, or transgender. There is privacy to some extent since this information is not shared with your potential matches.
Furthermore, the suggestions provided are for those who use Facebook Dating. Nonetheless, your interests and preferences will be considered when these suggestions are made.
3- Contact a match
When on the platform and you feel like you are interested in someone, you need to comment on their Facebook Dating profile.
Besides, you can opt to tap on the "Like" button instead. In this way, they will know that you are interested in them.
However, you are not tied. If you don't like or have an interest in someone, simply pass their profiles.
Importantly, all the activities you carry out on Facebook Dating stay there; they are not shared on Facebook.
4 Most Common Facebook Dating Issues
As much as a user may want to have an efficient experience with the Facebook Dating service, some problems may be encountered.
Some of the problems which Facebook users have reported with the Facebook Dating service include;
Facebook Dating is unavailable, not showing up in the app, not working, and not loading.
The Facebook app keeps on crushing.
Photos and other features not showing up on the Facebook Dating app.
Facebook Dating notifications do not appear on the home screen.
The above problems experienced by users may be a result of various things. Let us consider a scenario when Facebook Dating is not showing up or working.
Why is Facebook Dating Not Showing Up or Unavailable?
If you ever have your Facebook Dating app not showing up or definitely not working, there could be various reasons behind it. The problem might be caused by;
Lack of updating the Facebook app; If you try using this service but it is not working, then probably the Facebook app needs some updating.
Blocked notifications; If you have your notifications blocked, it will be difficult to operate the service hence it will not work. Therefore, you always have to ensure your notifications are always on and that you allow their entry.
Poor internet connection; Well at times the Facebook Dating app is unavailable might not be the service itself, but also, your internet connection can cause the error and other problems such as Facebook messenger not working.
Corrupted cache data; If you have the cache data of your device corrupted, Facebook Dating will not work.
It may be down for everyone; This happens when the Facebook Dating service experiences a system failure. Therefore, you might not be the only one experiencing the problem. Other users might have their Facebook Dating not showing up too.
At times, you might not have a Facebook Dating account.
You might be having an account but haven't logged in.
If you are experiencing Facebook dating issues, don't feel like you are alone, as we've seen, others may experience the same. Therefore, you can search on Google or Twitter to check if other users are experiencing the same.
Then, you can be patient and wait for the team to fix any error which might have occurred. However, you can always try doing something to fix the problem.
In most cases, the problem can be solved. How about if you have an iPhone and Facebook Dating is not working? How can you fix that? Let's find out.
How to Fix Facebook Dating Not Working on iPhone?
If you are using your iPhone and Facebook Dating is not working, do not worry. There are things you can do to fix the problem.
You have to be patient when trying them until the Facebook Dating service will start working on your iPhone.
Update the Facebook app on your iPhone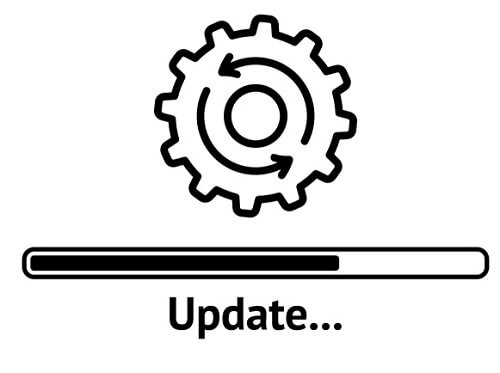 As we had previously seen, one of the causes of Facebook Dating not working is the lack of updating the Facebook app. This service won't work if you are using an outdated version of the Facebook app.
Therefore, if Facebook Dating App is not showing up on your iPhone, you probably need to update the app to have access to the latest version. Moreover, you can always allow your phone to automatically update all apps when necessary.
Simply turn on automatic updates on your iPhone and you are good to go. In this way, you will have lesser problems in the future with your apps since they will automatically update themselves.
On the other hand, you can update your Facebook app by going to Apple Store and clicking on any updates available for the app.
The Facebook system has a way of informing you of the condition of the app and reminds you when it's outdated and needs to be updated.
Restart your iPhone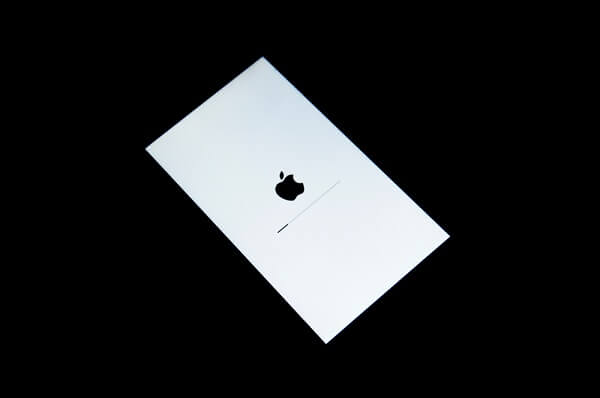 In some cases, the solution to Facebook Dating not loading might be as simple as restarting your iPhone. If Facebook Dating is not working on your device, you can turn it off and back on after some time.
This act helps solve several issues and may as well fix your Facebook Dating Issues.
Check the internet connection
If your internet connection is turned on but Facebook Dating is still not working, you can check from other apps if they are running smoothly or if they are affected too. Your internet connection may be poor, slow, or unstable, hence the service might not respond.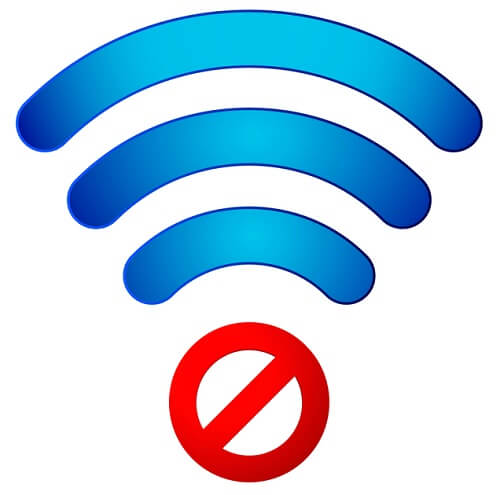 To curb the issues of the Facebook Dating App not working on your iPhone or Android, you need to check your internet connections, whether it is a Wi-Fi connection or mobile data.
In case you are connected to Wi-Fi, the problem could be your device, not necessarily the service provider. Therefore, you can restart your router or modem, or both.
Also, you can reenter the password or disconnect from the VPN. If nothing happens after trying all the troubleshooting steps, you can contact your service provider or a technician.
On the other hand, if you are using mobile data, you can restart or turn off your iPhone.
Tips: You can turn off the Airplane mode and disable Wi-Fi and Bluetooth to fix Facebook Dating not showing up.
Turn on Facebook app notifications
If you don't enable Facebook app notifications, the Facebook Dating service may not work or go down. Therefore, ensure you turn on the notifications. Furthermore, you can always customize notifications for your iPhone.
In this way, you make an exception for Facebook and hide the notifications on your lock screen. After all, would you want anyone invading your privacy concerning personal matters like dating?
Clear your iPhone cache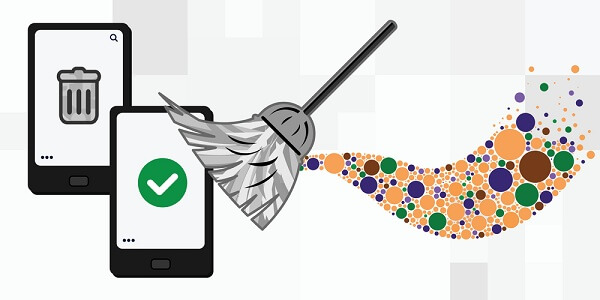 Your iPhone stores large amounts of data to enable the apps to run faster and function properly. However, when the data gets corrupted, the apps may not load properly.
Here, Facebook isn't an exception, hence, the Facebook dating service may not work. So, to help fix the situation, you can clear the cache on your iPhone.
To do this, go to your iPhone's Settings app, tap Safari, then tap Clear History and Website Data. To confirm, tap Clear History and Data in the confirmation box.
Close the Facebook app on your iPhone
This will help fix minor bugs that make features disappear.
Importantly, there are different ways of closing apps on various iPhone versions.
Therefore, use the one suitable for your iPhone.
Delete and reinstall the Facebook app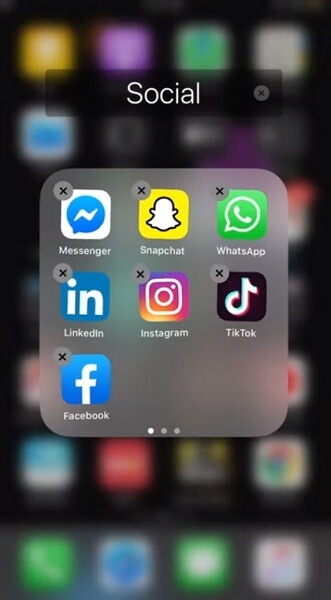 Other than updating the Facebook app, or if you update it but there is no significant change, you can delete it.
If you do this, you completely remove it from your iOS. Then, you can download it again from Apple App Store.
Check if Facebook Dating is available in your area
Facebook operates in many countries. However, the Facebook Dating service is not available in all of them.
Therefore, it is good to know first if it is available in your location.
However, if you try fixing Facebook dating using all these but there is no change, you can contact Facebook's technician support team for help.
How can you do that?
To report that something is not working on your Facebook app, you can go to Facebook Help Centre and then follow the steps below;
Tap the three lines in the top right of Facebook.
Scroll and select "Report a Problem".
Select the service or product you are having a problem with.
Describe the problem or issue in the text box. Also, include the steps you took before you experienced the problem.
You can choose to attach a screenshot or not.
Click on "Submit".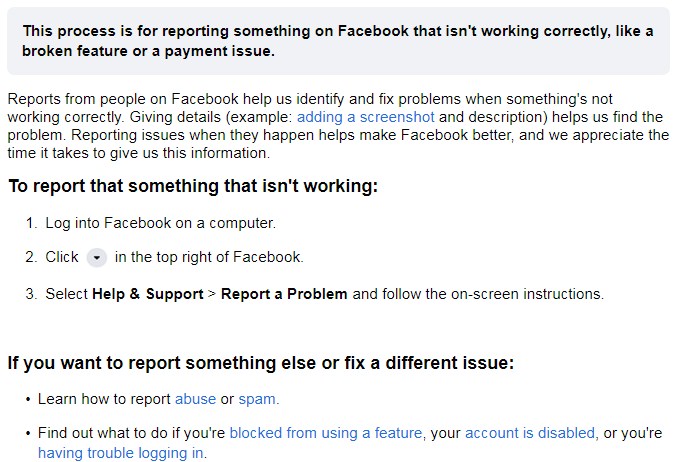 Tips: It is good to remember that your iPhone might just need an update for everything to work efficiently. Therefore, you can try updating it to see if there will be a change.
How to Fix Facebook Dating App Not Loading?
At times, you may want to use Facebook Dating but it won't load or is unavailable. Also, you might experience specific sections of the service such as the Liked section not loading.
Furthermore, your internet connection may not be a problem.
So, how do you fix that? Well, you can try the following;
Try to Log out if your Facebook Dating App not loading.
Ensure you have the updated version of Facebook, if not, update the one you are using.
Restart your phone. This can help programs and apps work efficiently again.
Uninstall and reinstall the Facebook app.
Ensure you have a proper and stable internet connection.
Turn on to Facebook's Help Center if there is no change. You can call or email them to help solve your issue. Furthermore, they are here to serve you as their client.
Therefore, you can follow the above procedures to fix what you might have including Facebook Dating not working or not loading. If the above doesn't work for you, you can use m facebook touch to read any important message, chat with your friend and family, and also eliminate the emergency.
Conclusion
Dating is not only an amazing experience but it comes with its difficulties too. Interestingly, there are apps, websites, and platforms that help people get into relationships with those who have the same interests and preferences. To help their clients, Facebook offers free dating services to help people find their matches online. Moreover, there are certain issues encountered by users whenever they are using the site.
Thankfully, they have reported that possible solutions to fix the Facebook dating App not loading are available. Nonetheless, this article has explained how Facebook Dating works and what is involved. Furthermore, numerous solutions to the service are provided. What's more, a user can always contact Facebook Help Center for assistance.
See also