Tracfone is an American company that deals in prepaid wireless. It offers the popular Tracfone triple minutes to many of its customers as a provider of mobile phone services.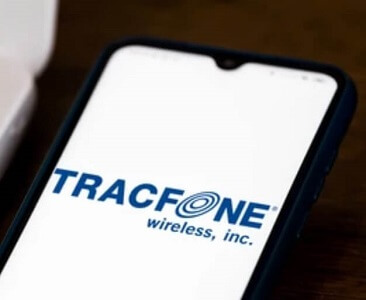 It has several brands worldwide, with its major subsidiary in Mexico. To help promote its new phone activation. The company rolled out a plan that enables clients to reactivate Tracfone on their devices.
This feature allowed customers to triple the amount of airtime they buy and use with Tracfone phones. Tracfone headsets that carry triple-minute offers are still available in the market and include android smartphones and QWERTY mobile phones.
Tracfone has updated its smartphone gadgets to a sleeker design to appeal to current users besides their cheaper airtime plans. It is appropriate to say that Tracfone is not for everybody since it doesn't offer special features and phones that are popular for many today.
Table of Contents
How Do The Triple Minutes Work on TracFone?
Triple-minute phones are a promotion that gives the Tracfone customer three times the number of airtimes indicated in the card once you top up on your phone. For example, a 60 minutes airtime card will equal 180 minutes, and 120 minutes airtime card will result in 360minutes.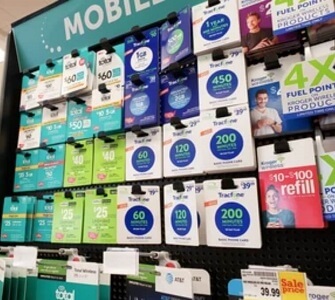 All deals are considered one of the best deals in the region of the company's operations. The current Tracfone smartphones are built to allow access to social media through the phone's web browser, although this service will deplete the minutes faster than usual.
Tracfone's airtime cards are often available in the denominations of 60,120 and 200 minutes, with the package for 60 minutes costing $20 and can be used for 90 days. Since the minute's rates tend to be expensive in pricing at $20, Tracfone designed a plan for double and triple minute rates.
The idea meant that once you key in an airtime card to your phone offering double minutes, you would receive twice the number of minutes. To receive triple the minutes, you would need to add extra airtime.
For example, suppose you were to reactivate Tracfone airtime of 120 minutes to your triple minute's handset. In that case, you will be awarded a total of 360 minutes and even higher minutes for those having a promotional code.
The introduction of the smartphone changed the game to a whole new level. The smartphone does not bulk the promotion in a pure minute; rather, it splits up the triple minutes into three categories, including text, data, and talk.
It means that all Tracfone phones with the triple minute promotion will give you 3x data, 3x talk time, and 3x text. For instance, 6o minute airtime card will reward you with 180 minutes of talk times, 180MB of data, and 180 text messages.
What Are The Best TracFone Plans?
Today, there are different plans of Tracfone offers that vary in pricing and the time duration for the card's validity. At $20, you can purchase unlimited talking time and text plus 1 GB worth of internet data. One hundred twenty-five dollars could accord you 1500 minutes on a smartphone, valid for one year.
These are under the plans without all the refills, which may not be as popular. Many youths are indeed into data nowadays with the surge of YouTube, Tik Tok, and other social media sites; however, the grannies are not into these sites.
This old generation that forms a huge part of our society is interested in talk time more than data. Tracfone has the solution for all who do not need any 4G LTE mobile data.
Can You keep Tracfone Minutes When You Change Phones?
Tracfone has had a triple-minute plan for a considerable number of years, meaning your airtime minutes, text, and MB of the same plan triples the original offer. For instance, if you bought a plan for 400 texts, 400 minutes, and 400MB, you will receive 1200 of each in your Tracfone plan.
There are also triple minutes for life, meaning you will get the triple minute during the phone's life. Therefore, it would mean that if you bought a new phone that didn't qualify for triple minutes. Transferred all your services to the new phone, then you will be able to transfer all the triple minutes that you had accumulated on the defunct phone.
The new phone will require you to reactivate Tracfone to continue using the old minutes.
Is TracFone Still Have Triple Minutes for Life?
In 2007, TracFone launched a promotion dubbed TracFone Triple Minutes for Life (TMFL). This plan stated that once you purchased a triple Tracfone handset, your airtime minutes tripled once you top up a new card.
However, all minutes already provided in the triple airtime will not triple. This plan meant that for a user to benefit from the triple minutes if their handset does not have the option, he/she needed to purchase a set-out triple-minute airtime card.
Therefore, beating the deal that triple minute for life offers is hard.
The Tracfone phone owner would continue to receive the triple minutes as long as the phone was still functional. This promotion ends for the phone user at the end of the phone's life.
Initially, the company offered double minutes but existing, and potential customers started taking double minutes for granted with time, hence introducing a triple-minute plan.
How to Bring Your own Phone to Tracfone?
Many people admired Tracfone's promotional plans and wished they joined in but did not have Tracfone phones or did not prefer the Tracfone smartphone models.
TracFone company came up with a plan called bring your phone. The plans allow people to come with an unlocked phone, and the phone is placed in the category of the triple-minute smartphone.
Bring your phone platform enables Tracfone to give you a BYOB kit with SIM cards of various sizes.
You will then ascertain the compatibility with the T-Mobile network and CDMA codes to utilize a CDMA handset that agrees with the Sprint network.
It means that you can still benefit from the triple-minute promotional plans from TracFone company even if you have a different handset.
Tracfone Android Phones That Support Triple Minutes
There are a bunch of popular Tracfone phones that support Triple minutes. The latest models that support Tracfone plans include iPhone 7, Motorola Moto G6, Samsung GalaxyS7, AND Samsung J7 PRO.
Some older models support Tracfone, such as the LG Ultimate 2 with a megapixel front camera and Alcatel OneTouch Pop Icon with a 5-inch screen.
You will need to reactive triple-minute plans from the Tracfone airtime card for all the above handsets. This means that a 60- minute card will reward you with 180 text messages. 180 Mb worth of data, and 180 minutes of talk time.
Touchscreen Smartphones that Support Triple Minutes
The touchscreen smartphones that benefit from Tracfone airtime plans are few. And the list is attainable on eBay and other sites since the TracFone website does not list them. Provide the box labeled Tracfone, you can reactivate Tracfone on these phones and benefit from the triple minutes. The touchscreen smartphones include:
LG 350c and 306g– These two phones have identical touchscreen handsets though they use different networks. They are compatible with Tracfone since the former uses the Verizon network and the latter uses ATT/T-Mobile network.
LG 840g– This phone has a touchscreen of 3.2 inches and can access a wireless network hence compatibility with Tracfone.
Motorola EX124g– It comes with 3.2 inches touchscreen, a three-megapixel camera, and an email client. Its features enabled mailing and texting due to a stylus.
LG 800g– This phone has a smaller screen and is rounded in shape. It is regarded as user-friendly with addictive access to various social media platforms.
Triple Minute Phones having Qwerty Keyboard
Tracfone today sells one handset-a flip phone from providers that used to sell QWERTY handsets. Though the handset seems out of production, for now, a reliable seller can still have them. You will need to reactivate Tracfone phone them to use the triple minutes. These phones include LG 530g and Samsung T404g.
Conclusion
Though an old prepaid wireless communication provider, TracFone company has offered several amazing promotions to the industry. It may not win the best telecommunication company award for rewarding customers. But its triple-minute plans are worth trying by any client. The fact that you could come with your handset and be recognized as a TracFone device so that a client can benefit from the most exciting offer is awesome.
More to read: