Everybody has a habit of taking pictures, and videos and downloading a bunch of stuff. But at some point, we realize that our smartphone storage is full, and we cannot back up crucial information.
Heavy games, large videos, photos, and apps can also clog up phones. Thankfully, freeing up space on smartphones is not tough. Let's discover the ways you can manage storage on your Android phone for upcoming content and ensure smooth device performance:
Consider Cloud Storage
The best tip to make space on your phone is to save all photos and videos on the cloud. Every smartphone is equipped with the Google Photos app as an in-built app so you can use it.
Open this app and turn on the backup feature in the profile section.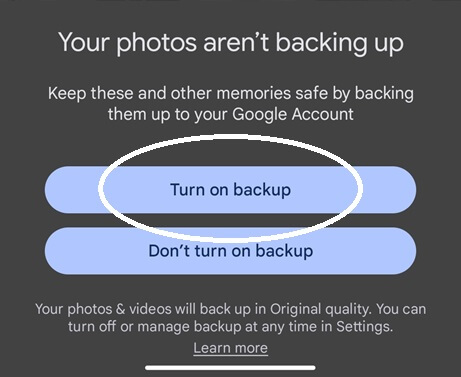 Click the profile icon and Free up space.
Click on Free Up.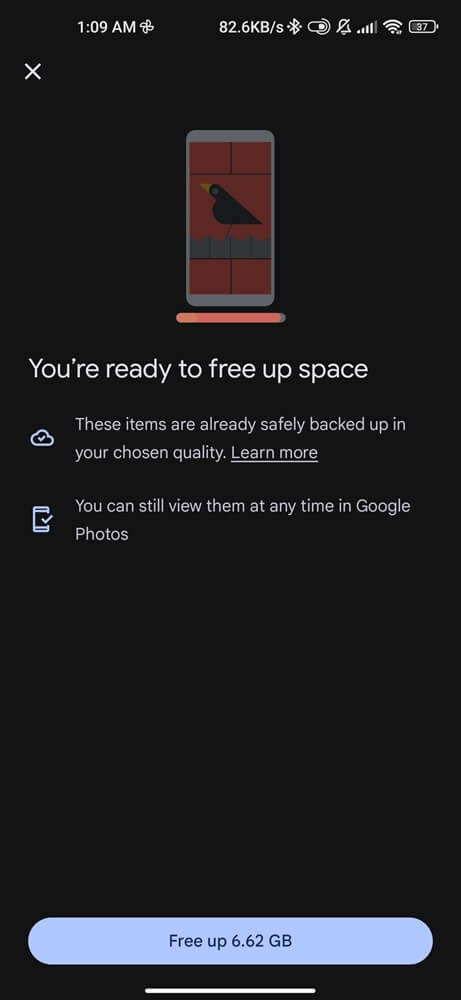 If you're already using Google Photos, delete content from the Gallery app of your phone. Make sure you have that stuff on other devices as a backup. So, you can still visit them at any time.
Use Google Files by Google App
Use Google Drive or any other Cloud storage to drag and drop files for storage. Learn how to drag and drop in Mac and Windows 11 to make your storage tasks easier. You can even store important files on an external SSD or flash drive for portability. To use Files by Google:
Download the Files by Google app from the Play Store.
Grant Storage Permission.
Locate Clean.
Click Delete old screenshots, downloaded files, and more unused data.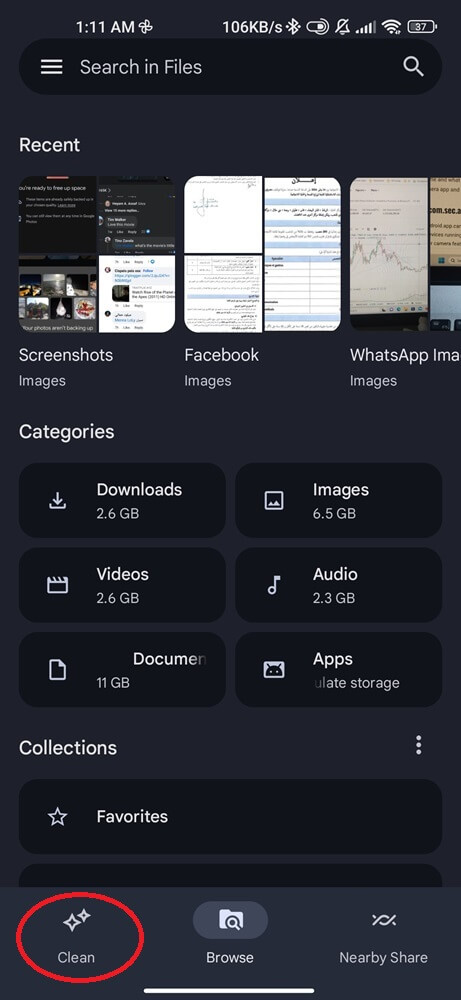 Before removing any files from the Google app, it is crucial to thoroughly revise and check each file individually to avoid the risk of losing important data. While the act of deleting unwanted files can save storage space and improve organization, it's essential to exercise caution to prevent accidental deletion of valuable information.
Uninstall Unwanted Apps
Having so many resource-intensive apps can take up a lot of space on your phone. So uninstall apps you don't use to save battery, enhance security, help improve device performance, and maximize storage capacity.
Find the prime apps by opening the Google Play Store.
Tap on your profile photo and click 'Manage apps and device' > Manage.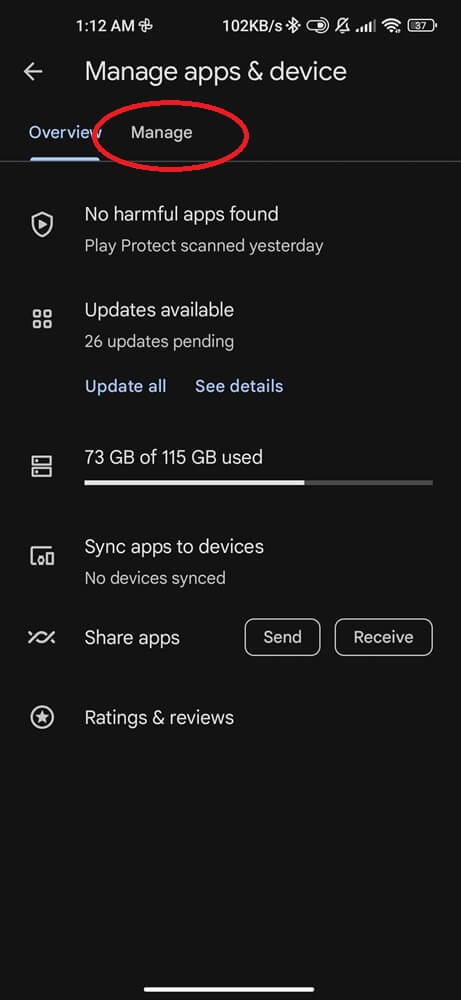 A list of apps will appear after being filtered by recent updates.
Tap recently updated wording and icon. Here, you will get an option to filter by some other options.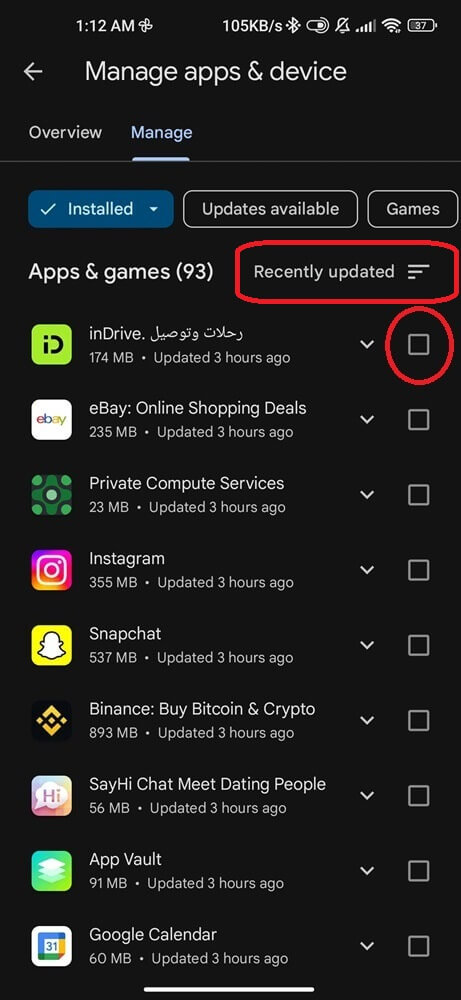 Choose 'Least Used' and mark apps you don't want to use. Hit on the bin icon. You can also filter the app by size.
Remove Large Files in a Single Go
Removing unused large files at once can quickly free up some substantial amounts of space, allowing Android users to accommodate new files and applications without the need to constantly manage or delete smaller files individually.
Open the Files app of Google on your smartphone. Here, you will see multiple tags like videos, images, audio, and more.
Select Internal Storage.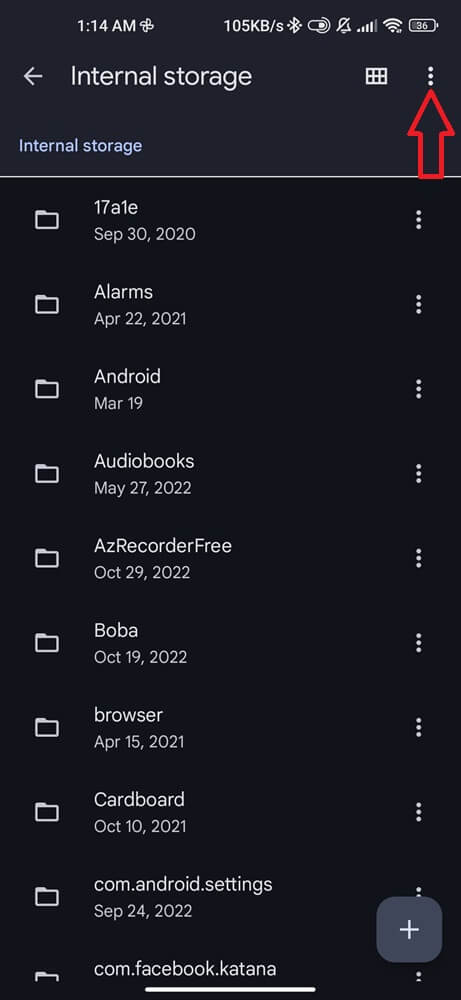 Tap the hamburger icon, click on Sort By. and select Largest First.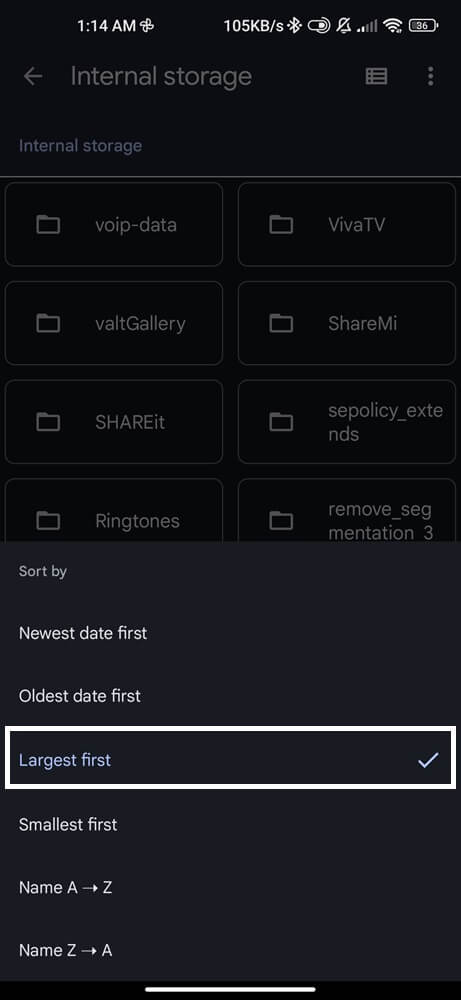 Delete files you no longer require to prevent the phone from crashing.
Remember, the Files app will open the Internal Storage by default and list Name A-Z accordingly. Click the hamburger icon and tap Filter By oldest date, or largest first to remove big files.
Empty Your Trash/Recycle Bin
Android phones do not automatically permanently remove things or data you have deleted from your phone. They reach the recycle bin or trash on the phone. The files in these folders will be deleted on their own after 30 days.
You can empty trash instantly to free up space:
Navigate to settings on your smartphone.
Select Storage from the options and find Trash or Bin.
Choose All items and tap to delete them at once.
Just be sure there is no crucial data as it'll not recover again.
WhatsApp Storage Manager
Millions of users use WhatsApp daily to send or receive different types of data. It can now be used for managing storage on your smartphone. To quickly delete any media like photos or videos, you can use the storage manager of this widely used messaging app.
To use this feature, open WhatsApp, and head to Settings.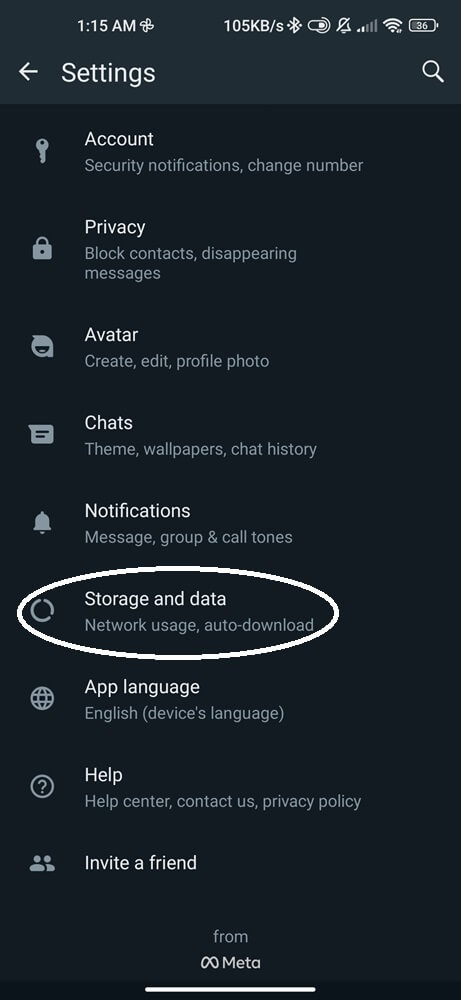 Click on Storage and Data and then tap on Manage Storage. It will show a list of files having more than 5MB size.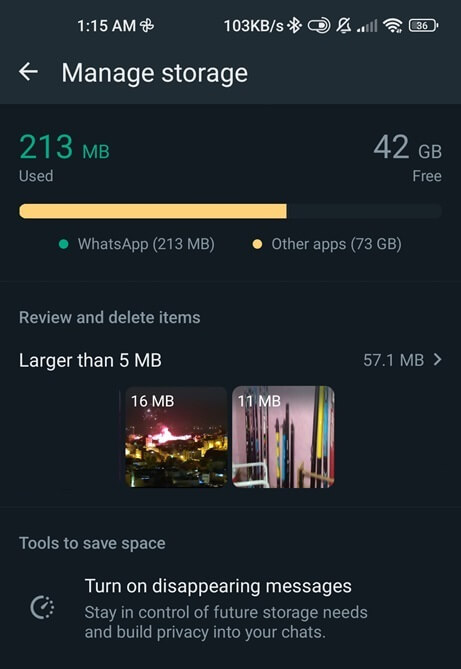 Click on the required file to delete it in one go.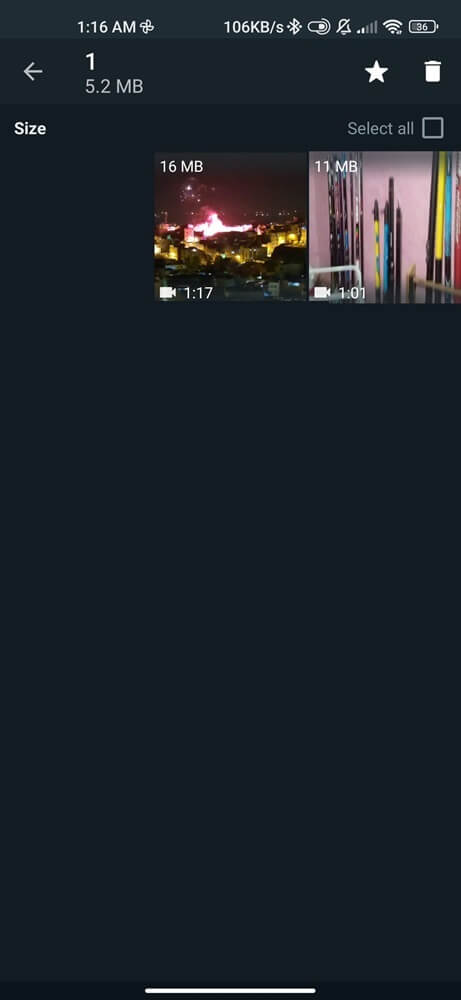 To free up more storage space, you can open other sections in the Storage Manager.
Wrapping Up
Managing storage on your phone is important to maintain optimal performance. Insufficient space can slow down devices and cause apps to lag. When these fixes don't help empty storage, remove caches of apps. You can also use MicroSD cards if your phone supports it. Transfer data to a memory card rather than keeping it on the internal storage. The last alternative is to factory reset your smartphone. This option will erase all data, making it completely new.