Carrier settings update on an iPhone are incredibly important for your device's safety and are paramount to you enjoying the device experience. As such, you need to follow the prompts that come with the carrier settings on iPhones and execute the update manually.
Sadly, when you fail to accept the latest carrier updates at any time. Your iPhone may start having issues, or worse off, serious bugs may occur, possibly slowing down the device and limiting the seamless experience you were having before. This article explores everything you need to know about how to check and update carrier settings on iPhone manually.
What is a carrier settings update on an iPhone?
Before looking at the nitty-gritty of carrier updates on iPhone, you need to understand what they are. As the name suggests, these are system or software updates carrier networks initiate on an iPhone.
There are many carrier networks, with Verizon, AT&T, and T-Mobile topping the list, and all the others operating under their umbrellas. We live in a technological world, and carrier networks are not left behind when it comes to occasional updates.
The best thing about carrier settings update on iPhone is that they are for the good of your phone, unlike other updates that may add more harm than help to a device.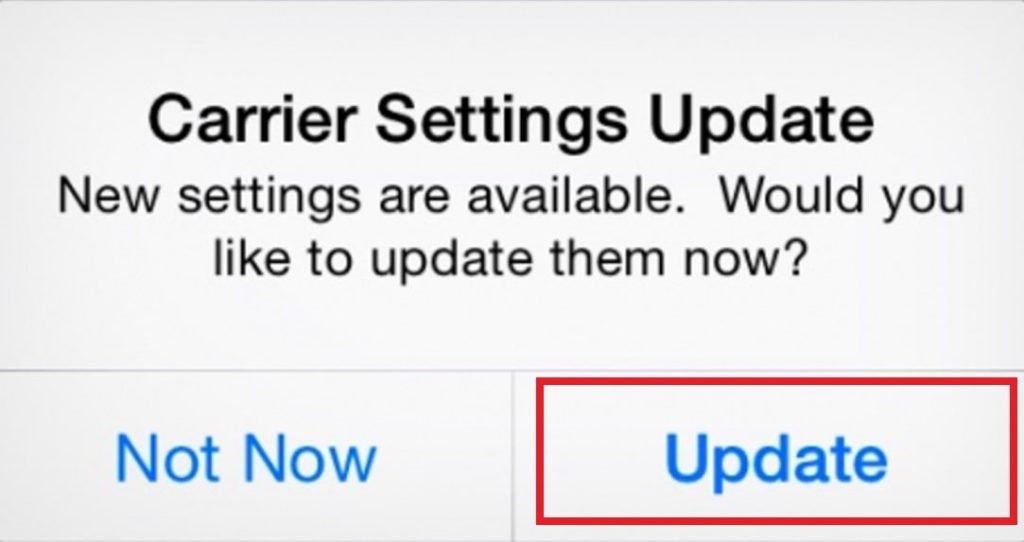 What is the importance of a carrier update on your iPhone?
Like many others, you might wonder whether carrier updates on an iPhone are really important. Well, the simple and straight answer to the question is that the updates are really important and are necessary for your iPhone operation.
Below are the main reasons why the updates will always remain important;
Carrier setting updates on iPhones allow the devices to run smoothly: system and software bugs often occur in the background, mostly without your knowledge.
Thankfully, accepting carrier updates on iPhone go a long way to solving the bugs and mobile network state keep disconnected error, allowing for seamless operations
The updates prevent a device from slowing down: while you might not have experienced an iPhone slow down, you have to remember these phones slow down, just like any other mobile device.
They are not autoimmune to system and carrier glitches that might leave them slowing down, so you need to allow carrier updates to run and resolve such glitches if any
Carrier updates on iPhones allow you to enjoy additional features: have you ever started your device and been awed at a certain update you did not initiate? Well, it could be courtesy of carrier updates on the iPhone.
Sometimes, carrier apps, including those used to send money, are updated, courtesy of carrier updates. 5G services, voice-over-LTEs, and Wi-Fi calling are some of the provisions you might deny yourself by not accepting carrier network update prompts.
Should you accept suggested updates on your phone?
Admittedly, you choose whether to accept or say no to suggested carrier updates on your iPhone. Remember, though, that your choice is imperative of how your iPhone will respond to commands and execute them or not.
Carrier updates will bring in new features you can enjoy and allow for seamless operations. As such, when the 'Carrier Updates Available. Would You Like to Update Now?' alert appears; you do well to accept the updates.
Imagine your cellular network is not available for voice calls or 5G services because you said no to updates! It's clearly not worth the results.
Your network provider underscores carrier updates on iPhones
Although we often use the word 'carrier' in this blog, you must remember that you might never see an update alert with the word as the first character. Rather, carrier updates are underscored by their respective network providers' names.
For instance, if you use AT&T as your service provider, the update alert will read, 'AT&T carrier updates available. Would you like to update now? Alternatively, AT & T may be substituted by ATT, and such updates still denote carrier updates.
Consequently, the names change depending on the carrier network you have subscribed to. If T- Mobile or Verizon prompts the updates, the very names will appear before the carrier.
Accepting them brings you the latest provisions by your service provider, allowing your device to operate seamlessly and not slow down as others have done in the past. The worst-case scenario is that your device starts malfunctioning, and neither you nor we want this for the iPhone you spent a fortune on.
How do I know carrier update are ready on my iPhone?
It is undoubtedly important that carrier updates are necessary for you to enjoy an activated iPhone experience. The next big question you might have is how to know that your iPhone is due for carrier updates.
Well, it is this simple; the updates are due as soon as you see the alerts on your iPhone. The alerts for carrier updates typically read as 'Carrier (e.g., AT & T) Updates Available- New Settings Available.
Would You Like to Update Now?' These alerts come on the screen but may also hide at the notification bar and only appear on the screen when you tap singly on them.
Whichever way they appear, you cannot always miss them since you definitely notice them on the screen as they appear and will also not disappear from the notification bar, unless you push them away.
How to accept the carrier settings update?
Are you wondering hard how to execute carrier updates on your iPhone manually? As mentioned previously, you will know your device is due for carrier updates when the alerts appear on the screen or on the notification bar where they appear on the screen with just a single tap on them.
To actualize the updates on your iPhone, you only need to click on the 'Update feature.' The carrier network update statement reads, 'Carrier Update Available- New Settings Available. Would You Like to Update Now?' and down below it, appear two options; 'Not Now' and 'Update.'
A simple click on the update feature executes the update manually, and you are sure to enjoy multiple benefits that come with them, including seamless operations, optimized functionality, your device not slowing down, and new features.
Carrier network updates typically take 15-30 seconds, not denying your chance to enjoy using your iPhone.
How do I check for carrier settings update manually on iPhone?
If the 'Carrier Updates Available' notification appeared on the screen and you clicked 'Not Now,' or the alert showed at the alert appeared on the notification bar, and you pushed it away, you might well have missed out on it.
As such, you might be forced to look for carrier updates manually. Still, this is not rocket science, but it's a simple procedure whose instructions you can follow on your own. Follow the steps below to check for carrier network updates manually;
From the main menu, click on Settings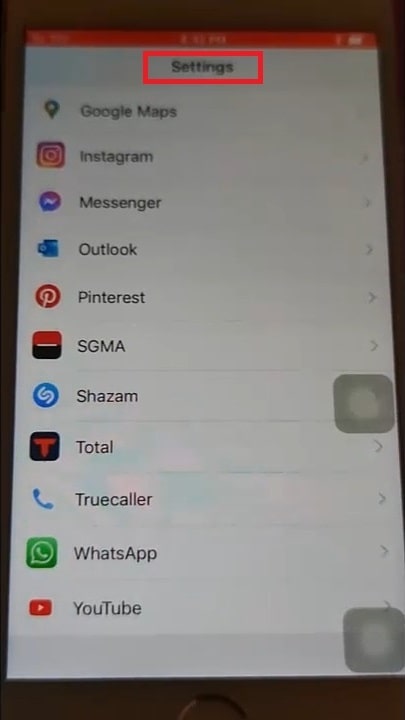 The Settings menu presents multiple options, but swipe down and locate the General option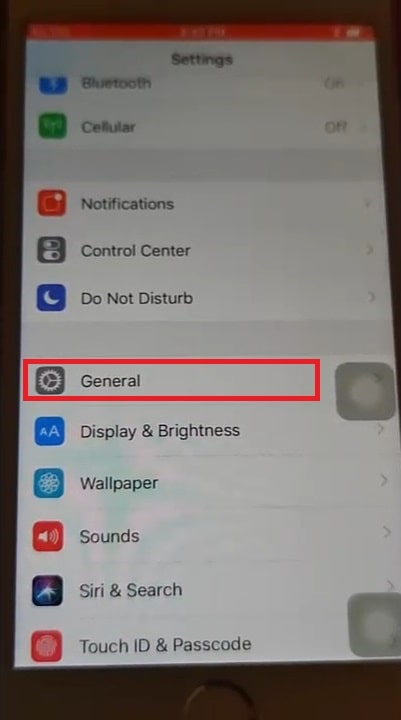 Once on the General option, click About Phone, which might also read as About Device, depending on your iPhone's version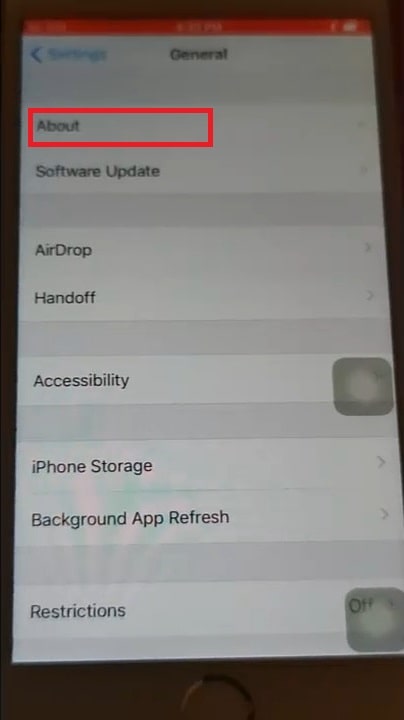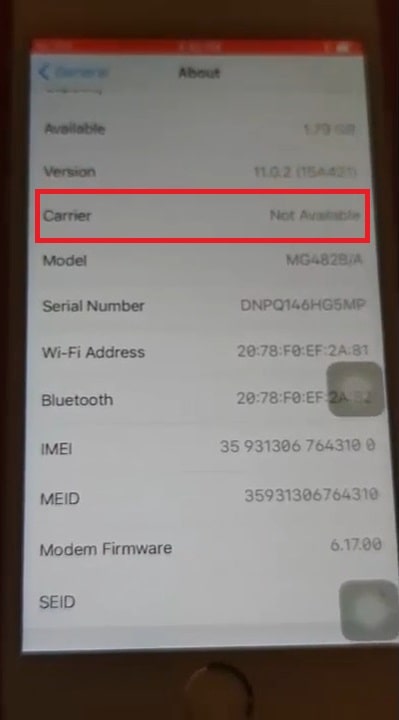 Wait for about 10 seconds, during which the 'Carrier Updates Available- New Settings Available. Would You Like to Update Now' prompt appears
NB; if during the first 15-30 seconds the prompt does not pop up. This means that you did not miss out on any updates. As such, your carrier settings are not due for updates, but you must keep on the watch for any updates.
How to know if my iPhone carrier settings are up-to-date?
Many people are constantly worried about missing out on the features that come with up-to-date iPhone carrier updates. Consequently, they ask us how to know if the current settings are up-to-date. The following procedures are followed to ensure what you have are the latest updates;
Turn off the power button to switch off the iPhone, and do it again to switch it back on, until a slide power off option appears on the screen
After 30 seconds, repeat the procedure until the Apple logo appears on the center of the device
Go to Settings> General > About Device > Carrier Network Updates, and if the carrier updates pop-up does not appear after 15-30 seconds, you have the most recent settings
Conclusion
Carrier settings updates on iPhones are system updates initiated by carriers networks, including AT & T, T-Mobile, Verizon, and the tfw carrier. They are good for iPhones and allow the user to enjoy seamless operations and the latest provisions. The article details why the updates are important, how to accept them, and how to manually check for them in case you missed out on them.
See also: