Do you know why Spotify keeps stopping on android? This is the question of gives many users a headache, and the biggest worry is how to fix it. Spotify is one of the excellent music streaming platforms with millions of subscribers worldwide. Despite having many users globally, it does not mean that the app is flawless as Spotify keeps pausing or crashing on some android devices, and requires fast attendance. Imagine when relaxing in your home, enjoying nice music from your favorite artist, then boom!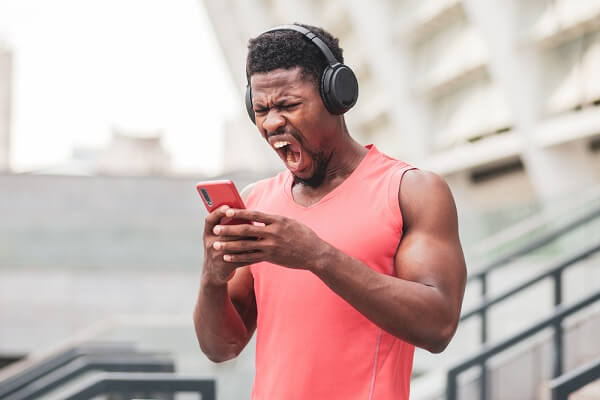 Table of contents:
Is Your Spotify keeps Pausing and Your Android Goes Off?
Spotify can crash or keep stopping on your Android phone due to many reasons, although no specific reason has been identified yet by the developers. Like any other application, Spotify is a music app that has its limitations.
Many users complain that Spotify keeps stopping or pausing once their iPhone or Android phones' display has been turned off after 10 to 20 seconds of streaming, and resumes playing when the screen is turned or.
Others complain that their Spotify app randomly pauses and skips songs without a specific reason. Therefore, whichever the type of crashing your experience with your Spotify app, here are some of the reasons why the app keeps stopping or skipping music;
Why Does Spotify Keep Stopping Or Crashing On Android?
While identifying the problem causing the Spotify app to pause might be as hard as fixing it, you need also to check and ensure that the crashing does not affect another smartphone app, but it can affect your device if you are recording your screen, and still the pop up appear on your android phone.
There are several reasons why Spotify keeps stopping on your Android phone. Some reasons are related to the application itself while others could be issues with your phone or network state disconnected.
Remember, Spotify works with a strong network connection unless you decide to stream offline. Before looking at what causes Spotify to crash, maybe we should know which Spotify plan you are using. Free plan or premium plan?
Music lovers would so much like a free music streaming platform like Spotify. The platform offers a wide range of music, podcast, and videos. However, on a free plan, you cannot stop the inevitable adverts that pop up every time you are streaming your favorite music.
This is not a major problem either because you can simply skip the ads and proceed with your entertainment.
Therefore, if you do not like the free plan you can upgrade to Spotify Premium which starts at approximately $10 monthly and is ad-free.
Alternatively, the student can apply for Spotify Premium Student which starts at $5 monthly.
Whether you are on a free or premium plan, you will experience this crash once in your usage.
Possible Causes and Solutions To Spotify Keeps Stopping
1. Battery Saver Mode
Are you using Battery Saver mode? Android phones have a low power mode that allows you to use your device with low power and reduces background activities to extend battery life.
In most cases, Battery Saver mode cuts off background activities, refreshes the app, automatically shuts off mail retrieval, and stops all downloads. This can also interfere with Spotify streaming which makes it stop.
If you are using Spotify on a low-power mode, it could be the reason why you have to keep on clicking on the play button after every ten seconds. Therefore, you need to turn it off if you want to fix Spotify that keeps pausing on android.
iPhone users can turn off this setting quite easily by dragging down the top right corner of the screen and tapping on the battery icon. They can also go:
Settings
Battery
Click on the Low Power Mode to turn off the settings.
However, for android users, things could be a little bit different. The first simple way is by swiping down from the top of the screen to access the Android settings shortcut. Tap on the Battery Saver to turn to check if it is enabled and turn it off.
If the process does not give access to the battery settings, you should try a general process that suffices on most android devices.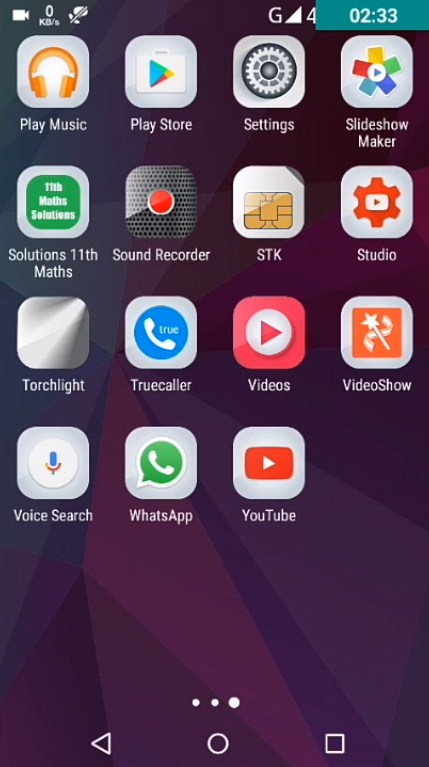 Scroll down and tap on the Power Saving Mode or Power Saver.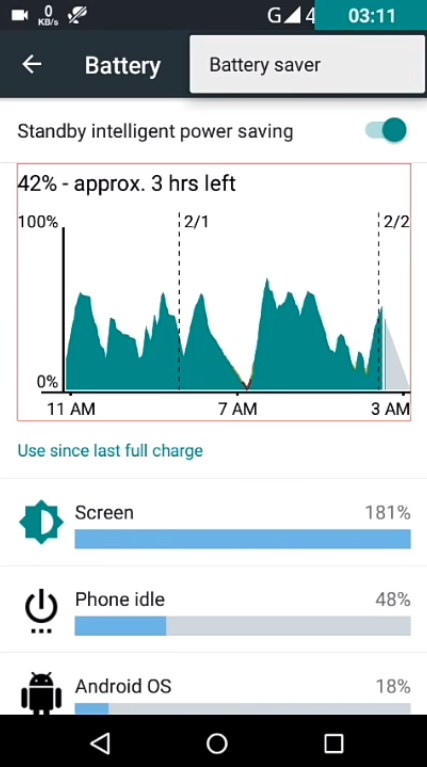 Click on the toggle beside the Battery Saver option to turn it off.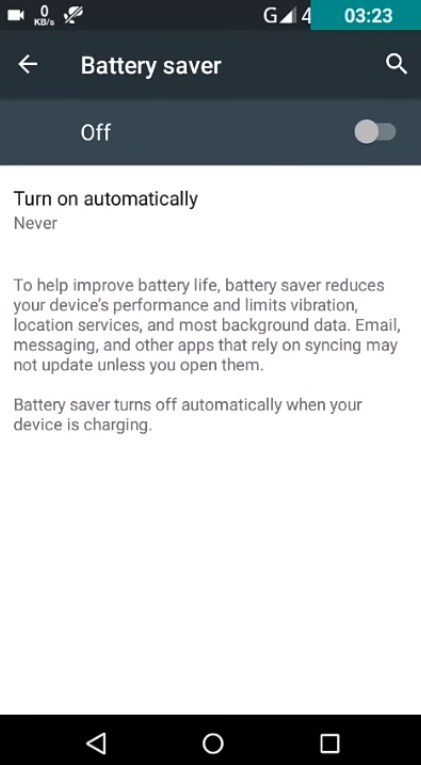 2. Data Saver Mode
In some cases, Spotify keeps stopping on android because you turned on Data Saver Mode. Why? Spotify app has a built-in Data Saver mode that helps to reduce the amount of data consumed when you are streaming over a cellular network.
This setting can interfere with the playback quality of your music and causes the app to crash or pause. If you are streaming high-quality music, you are likely to experience frequent Spotify keeps pausing on android, which requires relaunching the app after some seconds.
In some cases, the app will not work ultimately when your screen is turned off. Therefore, if Spotify or other applications have this enabled setting, you will have to turn it off to continue with music and video streaming.
Access Data Saver is easier on android devices and it should not worry you. If you think this is the issue, perform the following simple steps;
Drag down the top-right menu of the screen to access data settings.
Tap on the Data Saver icon on the list. Ensure the slider is set on the "off" side.
If the data settings are not accessible on the dragged screen, go to the phone settings and click on the network and internet.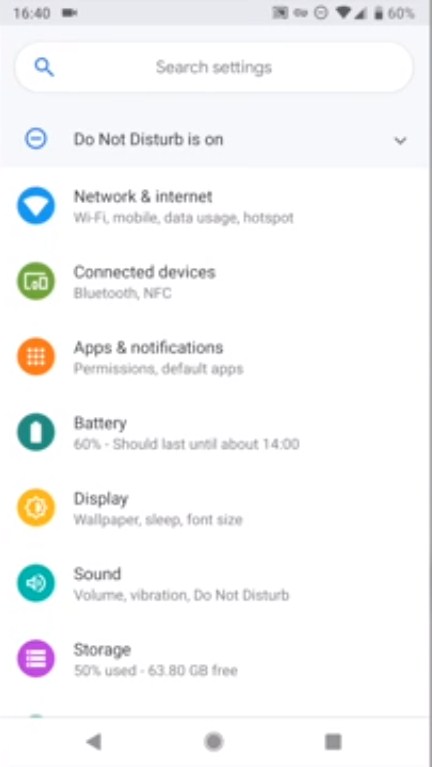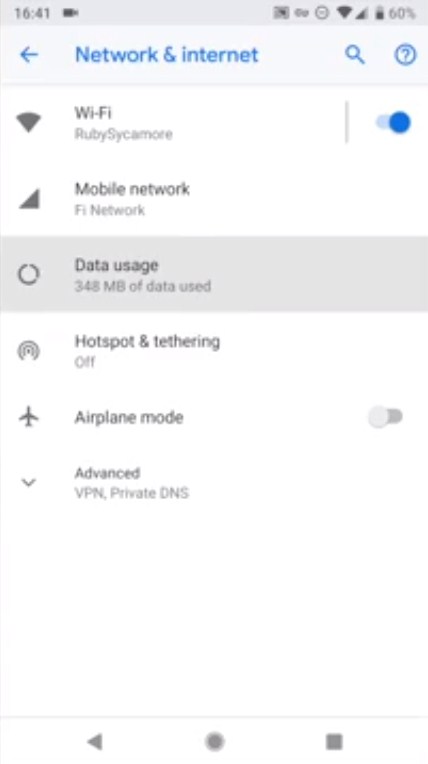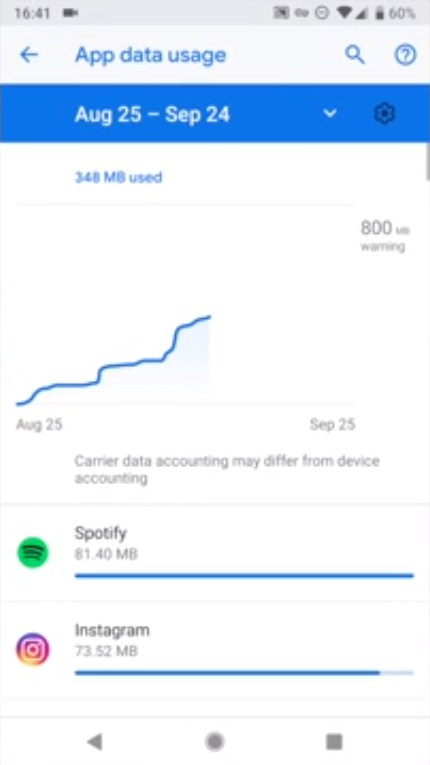 Click on turn-off background data.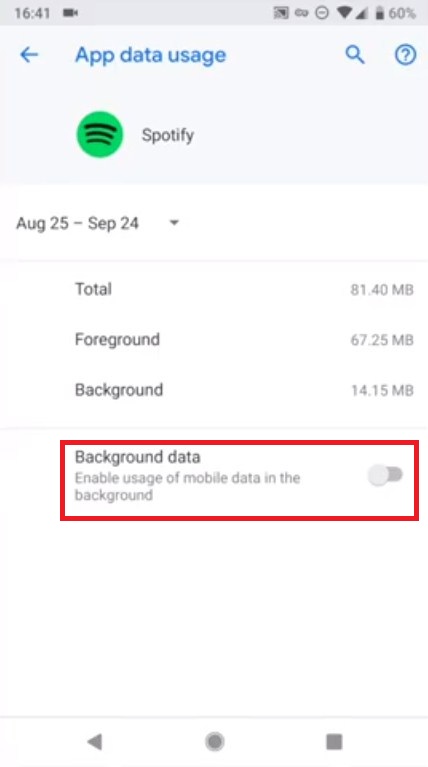 3. Unstable Internet
Spotify streaming requires a stable internet connection. It also allows you to choose the music quality you can stream, which comes with its downloads and upload speeds.
For instance, the high level, or the base level, is 160 kbps and uses 384 kbps for downloads and uploads. The highest level is set at 320 kbps and requires 512 kbps for downloads and uploads.
For you to enjoy the stable streaming of lossless quality music, you need at least 2 Mbps for downloads and 0.5 Mbps for uploads. This streaming speed needs to remain stable at the base or highest level, or else you will experience Spotify keeps pausing.
This means that 2G or 3G connection is not stable enough for Spotify to function properly and you will need to connect to a more stable network.
When there is an unstable internet connection, you will start experiencing problems like;
Greying out of tracks.
Music does not play even when you tap the play button.
Error notifications like "Spotify is offline" or "No internet connection"

To solve the problem, try performing the following steps;
Turn off the Wi-Fi and turn it on after 30 seconds. You can restart the router if the connection does not resume.
If you are using cellular data (although not a wise idea), check if you still have enough data allowance.
Check in the app setting under Playback to ensure Spotify is not in offline mode.
If you are using public networks like school or work, which is likely to have restricted access, contact those managing the network for assistance.
Try connecting with a different Wi-Fi network and see if it works.
4. Sign Out of The Spotify Account
Sometimes solving the Spotify keeps pausing on your android phone needs to deal with the app itself and not the Android phone.
You may be having a stable internet connection, not streaming on Data Saver or Power Saver modes, yet your Spotify app keeps stopping on android. In such cases, you can try signing out of your Spotify account and signing in again.
Some people have reported the strategy work to fix Spotify keeps cutting out or pausing, and you can try it too. Therefore, to sign out of your Spotify account, follow the following steps;
Go to the app website on Spotify.com using your PC, Mac computer, or mobile browser.
Log in to your Spotify account.
Click "Profile" in the upper-right corner of the page and select "Account" on the menu.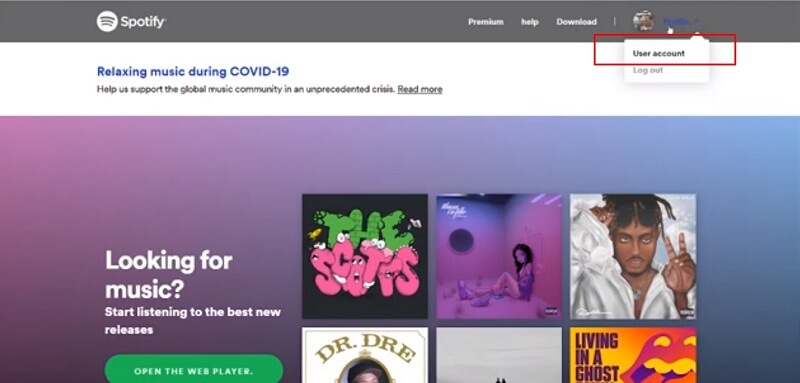 Scroll down on the Account Overview page, and select "Sign Out Everywhere." This action helps to sign out of your Spotify account on every device you have ever signed into.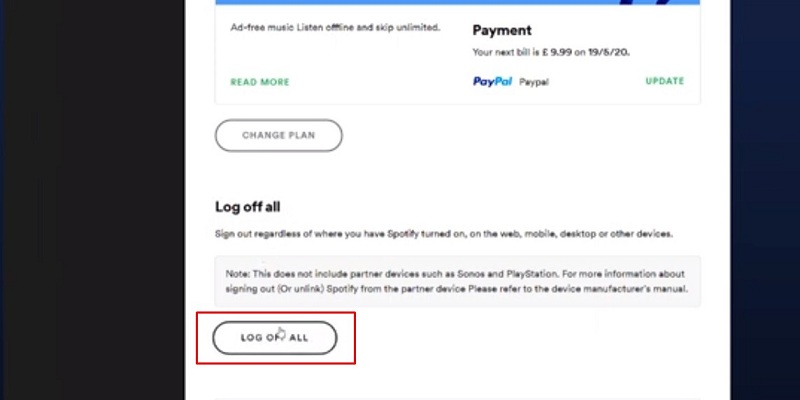 Lastly, open the Spotify app on your android device and sign in again.
Signing out of everywhere at once helps to reset everything that device-to-device logging out cannot.
However, if the error does not end it means you have to update the app or reinstall a new Spotify app.
After performing the above steps yet your Spotify app still stops, you may want to reinstall it. Uninstalling and reinstalling the app have helped to solve several app-related errors, and we believe it can work with Spotify.
5. Reinstalling It To Fix Spotify Keeps Pausing
This works if many android cache data are affecting the application. Uninstalling and reinstalling the app helps to delete the bugs and restore its normal functioning.
Therefore, if the above tricks cannot solve the issue, you can uninstall the Spotify app through the following methods;
Tap and hold on to the Spotify app icon from your apps list until you see a pop-up menu.
Click on the uninstall option or a bin on some devices.
Confirm the process by clicking the uninstall option on the pop-up query. The app is now uninstalled.
If this process does not work to fix the Spotify keeps stopping, then try the next method;
Go to the Setting app on your phone, the gear icon on most android devices.
Click on the Application Setting (in some devices, the option appears as "Apps and Notifications")
Tap on the Spotify app on the list.
You will see the "Uninstall" button beside the "Force Stop" button.
Click the "Uninstall" to remove the app from your smartphone.
You can also uninstall the Spotify app from the Google Play Store by going to the Google Play Store app on your device, searching for the Spotify app, and tapping on "click here."
After uninstalling the app, you can easily reinstall it from the Google Play Store by following these steps;
Open your Google Play Store on your Android phone.
Search for Spotify and tap on the "click here."
Click on the "Install" and wait for the app to install.
Sign in to your account and you are ready to go.
6. Restore Factory Settings of Your Android
If all the trials above do not fix the Spotify on android keeps stopping problem, the next option is to reset the factory setting of your android device and see if the error has stopped.
Remember, when you use your phone for a long time, or if your smartphone has too many apps, it may start to misbehave. Files can start missing or links broken, causing some apps like Spotify to pause and crash.
Performing a factory reset helps to return your phone to its original condition. You can then reinstall your favorite apps like Spotify on a new device and expect it to function well.
However, remember to backup your vital files before resetting them because it will delete everything from your smartphone.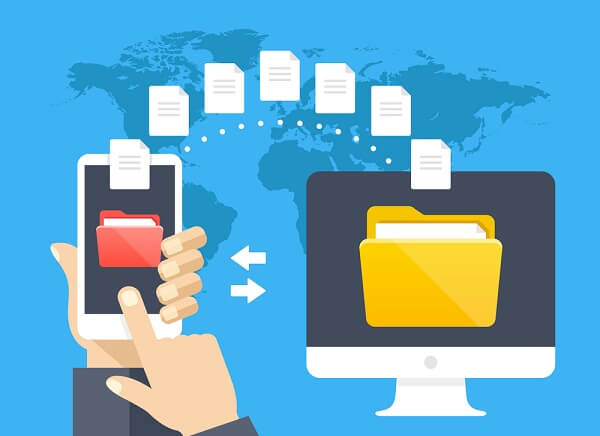 To reset your phone, follow these steps;
Start by backing up everything on your android device to your PC or a Cloud platform.
Go to Settings on your device and click "Backup and Reset"
Scroll down the menu and click on the "Reset Phone" option.
Confirm to reset your smartphone and wait for several minutes for the process to be completed.
Once the process is complete, wait for the phone to relaunch and follow the on-screen instructions to restart it.
Install all your favorite applications, including Spotify.
Log into your Spotify account and start streaming music again.
Final Thoughts
There are many alternative ways you can use to fix Spotify that keeps pausing on Android or iPhone. For example, you can update the app, try logging in to another device, or try using a different network.
All the solutions require you to understand the problem well before taking any action. Using the above trick, we believe that your Spotify app will resume working properly.
If Spotify keeps stopping on your android, you may also consider taking your device to a qualified person to be repaired. This is because Spotify may work properly on your computer but not on your phone. We hope that your problem gets solved by one of the above tips, or you may have to contact the Spotify app developers.
Author Recommendation