Instagram DMs have become a meaningful way to connect with friends, family, and businesses. But what happens when your Instagram DMs stop working? Many users have reported issues with the direct message feature, which can be frustrating. In this blog post, we will explore the top 11 ways to fix Instagram DMs not working in 2023:
Restart Your Phone
The first method to fix Instagram DMs not working is to restart your phone. It might seem like a simple solution but it often does the trick in fixing technical issues with apps. Restarting your phone means clearing any temporary fault that may be causing the problem.
Hold down the power button until the slide to power off appears
Slide it off and wait a few seconds before turning it back on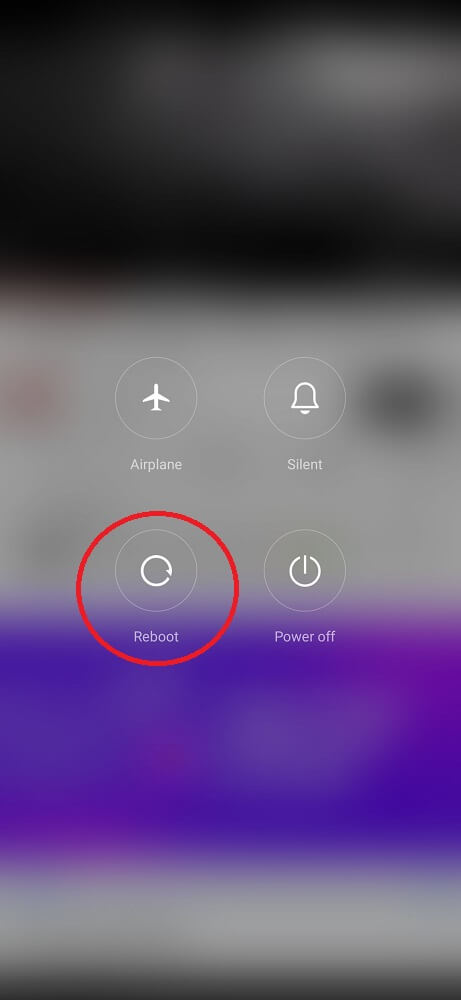 Once your phone has restarted, open up Instagram and check if your direct message functions correctly. If they still aren't working after trying this step, move on to the next solution.
Check Your Wi-Fi Connection
A slow Wi-Fi connection is one of the most common reasons why Instagram DMs may not work or get stuck on the loading screen. If your phone is not connected to the Internet, Instagram messages cannot be sent or received.
Try opening another app that requires internet. If that app doesn't work either, you know it's a problem with your internet.
If you are using cellular data, ensure you have a strong signal and enough data available. Try turning on airplane mode for a few seconds before disabling it again to refresh your cellular connectivity.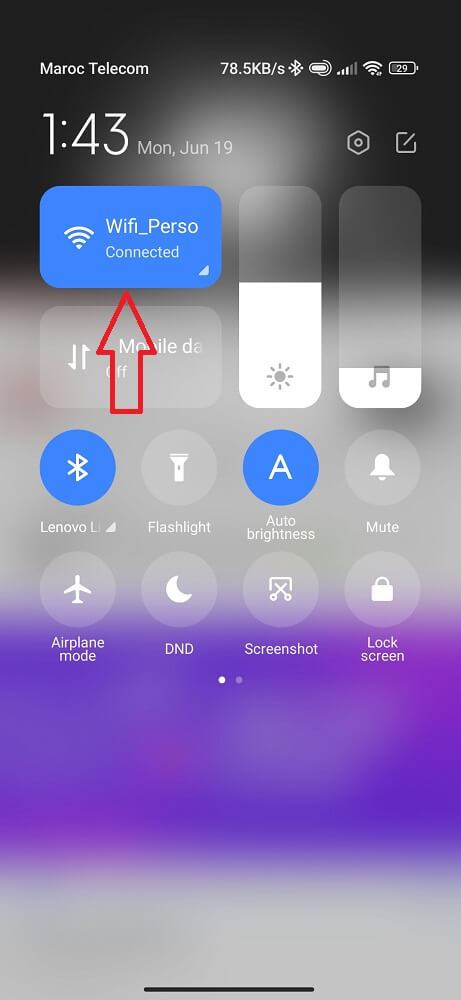 Ensuring your device has a stable and reliable internet connection increases the chances of uninterrupted access to Instagram DMs.
Try Instagram Web
The web version of Instagram allows users to access their accounts through any desktop browser without downloading the app. However, using Instagram Web can help fix many issues related to direct messages not working on the mobile app.
To use Instagram Web for messaging, log in to your account on your browser and click on the paper airplane icon at the top right corner of the screen. From there, you can view your direct messages and continue conversations seamlessly.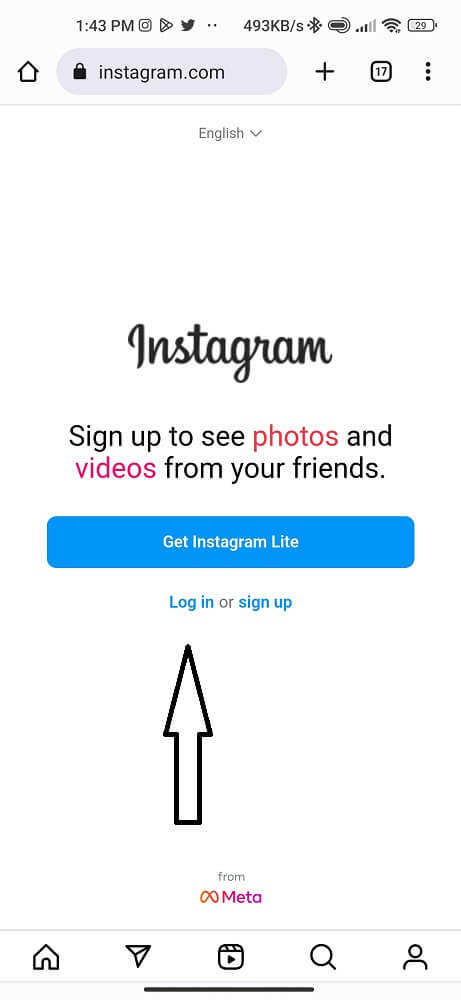 Using Instagram Web may help if any faults in the mobile app cause it to malfunction. Also, it allows you to type out messages on a larger keyboard and view images more clearly on a bigger screen.
However, some features on the mobile app may not be available on Instagram Web. For example, sending voice notes or accessing filters may only be possible through the app.
Trying Instagram Web could solve any issues with direct messages not working and provide an alternative way to access your messages.
Clear App Data & Cache
Clearing your app data and cache can help fix Instagram DMs not working on your device. This is because, over time, the app may accumulate a lot of temporary files and data that could be causing issues with its functionality.
To clear the app data and cache on Android devices:
Go to Settings > Apps or Manage Applications > Instagram > Storage
Tap Clear Data and Clear Cache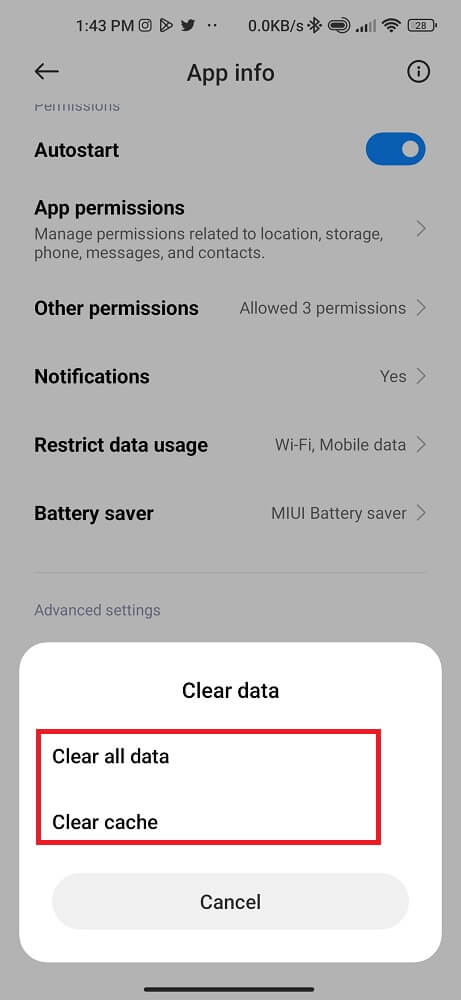 On iOS devices:
You can do this by going to Settings > General > iPhone Storage or iPad Storage (depending on your device) and selecting Instagram
Then tap "Offload App" or "Delete App"
Remember that clearing your app data will log you out of the app, so ensure you have your login details handy before proceeding.
After clearing the cache and data, open the Instagram app again to see if it fixed the direct message issue. If not, try some other solutions listed below.
Update Instagram to the Latest Version
Another reason Instagram DMs might not be working or not loading is that you are using an outdated app version. Developers are continually releasing updates to fix bugs and improve performance. So, it's essential to ensure that you have the latest Android version installed on your device.
Go to your app store
Locate your profile
Click on Manage Apps and Games
Search for Instagram
If there's a new version available, click "Update"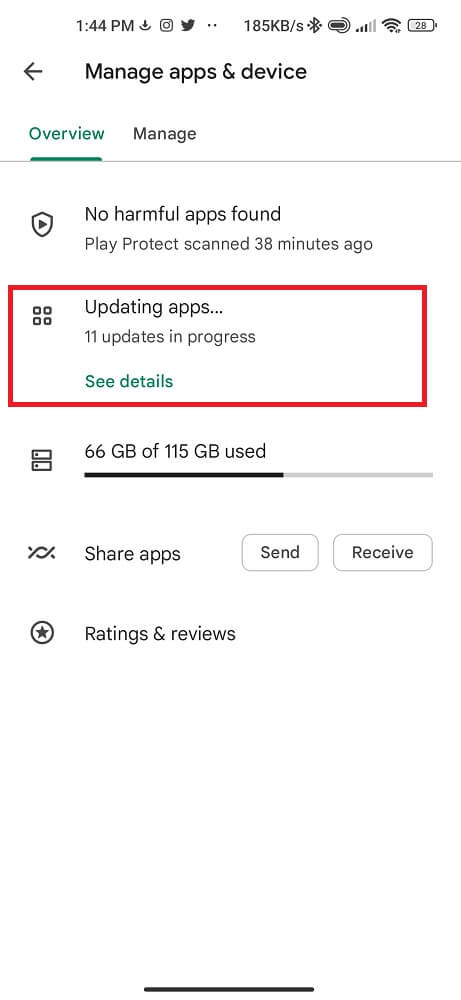 Updating the app can help resolve any issues with improper direct messages. Also, it may introduce new features that could enhance your overall experience on Instagram.
If you have automatic updates turned off or haven't updated in a while. It's worth checking whether there's a newer version available. Even if you don't notice any problems with DMs, updating regularly is always recommended, as it helps keep your app running securely.
Log Out of Your Instagram Account and Log Back In
If you are still experiencing issues with Instagram DMs, logging out of your account and back in might be a quick fix. This process can refresh your account connection. To log out of your account:
Go to your profile
Tap the three horizontal lines on the top-right corner
Scroll down until you see "Settings and Privacy"
Scroll down and select "Log Out"
It's important to note that this temporary method may only work depending on the issue causing problems with Instagram DMs. However, it's worth trying as one of many possible solutions when other methods don't work.
Uninstall and Reinstall the Instagram App
Consider uninstalling and reinstalling the Instagram app if the previous solutions didn't work. This method effectively fixes many issues, including direct messages and Facebook Messenger not working. Before uninstalling the app, back up any critical data, such as photos or videos, saved within the app. To uninstall on iOS:
Long-press on the app icon
Tap "Delete"
On Android devices:
Go to Settings
Locate Apps
Find Instagram
Select Uninstall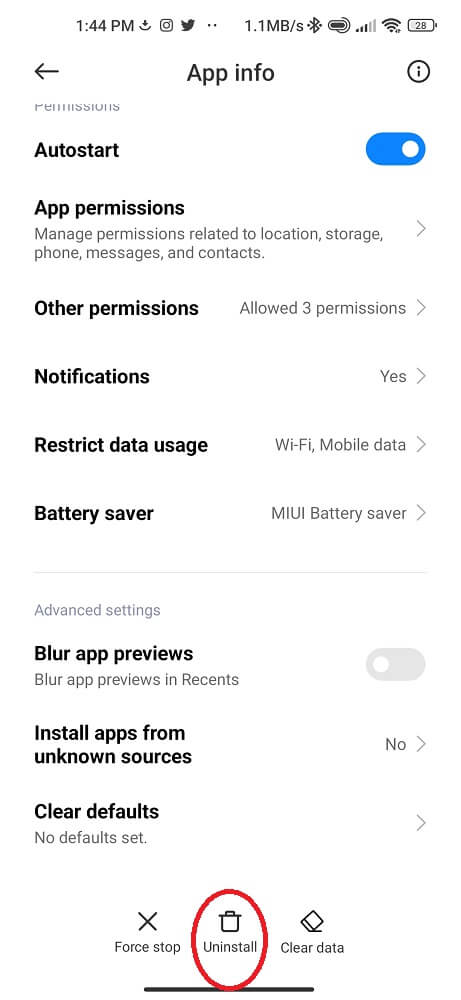 Once uninstalling the app, head to your App Store and download Instagram again. After downloading it again, open it and log in with your credentials.
Use a VPN Service
A Virtual Private Network can provide a secure and encrypted connection, which can help bypass any restrictions or Instagram DMs issues.
There are several free and paid VPN services available on the market. You can try different options until you find the best one that works for you. Once installed, connect to the server and launch Instagram.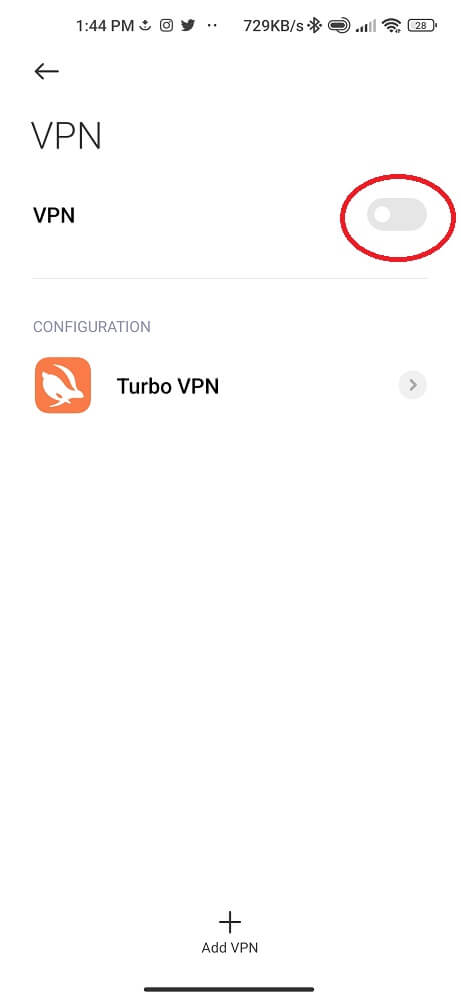 A VPN service will enable you to bypass restrictions on specific networks or internet service providers (ISPs). It encrypts all data transmitted between your device and the Internet so no third party, including hackers or ISP providers, may be throttling bandwidth can see it.
However, using a VPN may slow down your internet speed. Therefore, choosing a reliable provider that offers fast servers near your physical location is important. Always remember to disconnect from the VPN once done using Instagram, as leaving it connected for too long could lead to other issues with connectivity.
Check Instagram Outage
Instagram occasionally experiences server problems, which can cause downtime and affect users' ability to access certain application features. Fortunately, you can check whether or not Instagram is down by visiting websites such as DownDetector or isitdownrightnow.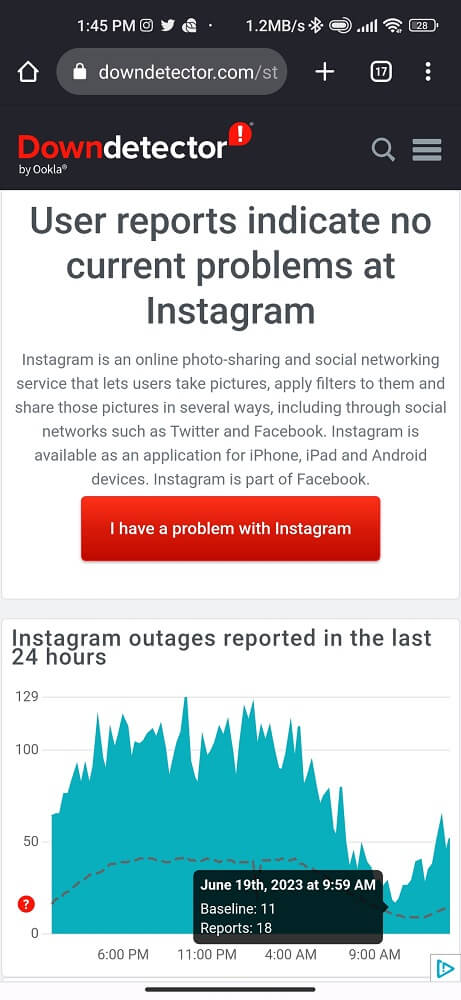 These sites provide real-time updates on website and app outages across various platforms, including social media networks like Instagram. By checking these websites when your app isn't working correctly. You will know if other users are sharing similar issues due to an outage.
Additionally, you can check Instagram's official Twitter page for updates on ongoing issues. They often post information about known bugs affecting their platform.
By keeping tabs on any potential outages or technical difficulties experienced by Instagram servers in your region via multiple sources of information available online, you will better understand what is causing your problem and when it may be resolved.
Disable Power Saving Mode
Power saving mode can restrict certain features and apps from running to conserve battery life. Yet, it also means some important features may not work as intended.
To fix the issue, you must disable the power saving mode on your phone. The process for doing so varies depending on your device type and model. But generally involves going into your settings and finding the option for "Battery Saver" or "Power Management."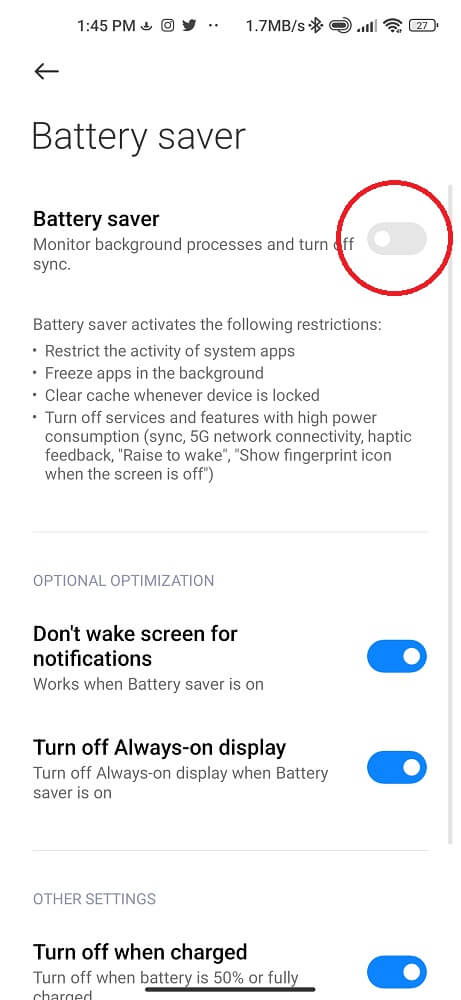 Once you've located these options, look for any settings related to power-saving modes and turn them off. You may also want to adjust any other battery-related settings affecting Instagram's performance.
After disabling power saving mode, restart your device and try using Instagram direct message again. This method should resolve any issues caused by low-power modes or similar restrictions on your device.
Contact Instagram Support directly
If all else fails, it's time to contact Instagram support. While this may sound daunting, Instagram has a helpful support team that can assist with any issues you may be experiencing. To begin contacting Instagram support:
Go to your profile
Click on Settings
Tap on Help
Here you will find different options for contacting customer service. One option is to report a problem within the app itself. The second is to submit a request through Instagram's Help Center. Also, you can browse articles related to common issues or submit a specific request via email.
Regardless of your chosen method, be sure to provide as much detail as possible about your issue so that Instagram support can efficiently address it. Remember that their response time may vary depending on the inquiries they receive.
Conclusion
We hope these 11 simple solutions to fix Instagram DMs not working in 2023 have been helpful to you. Whether your DM is stuck on the loading screen, won't send messages, or isn't working at all – there's likely a solution tailored to the issue you're experiencing.
Don't let slow service and technical difficulties get in the way of using this powerful platform. With some troubleshooting and patience, you can quickly get back on track with sending Instagram DMs like usual again!
Similar Topics: