Android devices have the highest number of users today who enjoy the convenience of these smartphones but not without some issues like Android sending duplicate text messages. It can be a nuisance to the receiver and the sender, which explains why many android users are after knowing how to stop Android from sending double text messages.
First, it is worth noting that android sending duplicate text messages could result in many issues, including problems with the phone, invalid sim card, and third-party messaging apps. Since there are many causes of android sending double text messages, there are equally many ways to solve them. This article helps you know to fix the android phone that keeps sending multiple text messages, but let's first see what causes the error in the first place.
What Causes the Android Sending Duplicate Text Messages Error?
Before knowing how to fix the android sending duplicate text messages on your phone, you may want to know what might cause it. After all, don't you solve the problem by first looking at the root cause? Here are a few reasons why your android phone might be sending multiple text messages;
Sim card issues: a faulty or an old sim card may lead to the android sending duplicate messages issue
Phone issues: as the phone gets old or gets filled up with junk and cached files, it might start misbehaving, even sending double text messages to people
Having third-party apps for messaging other than the original or default messaging app for your phone might also cause the android to send double text error
Internal bugs in your device might make it send messages twice
Low internet connection, especially for the sender's side, might also result in the android device sending messages twice
Out-of-date messaging apps might send duplicate messages, so you might have to update them to the latest versions to solve the duplicate message problem.
A low coverage area might mean that your device disconnects midway while sending text messages and delivers them twice
How To Stop Sending Duplicate Text Messages on Android Phone?
There are many explanations behind the android sending duplicate text messages error. Likewise, there are many approaches you could use to stop and fix the error, including;
Reboot your android
Clear messaging app cache
Uninstall one messaging app
Remove the SIM Card and reinsert
Change SIM Card
Turn on/off airplane mode
Factory reset your phone
1- Restart Your Device
Restarting your phone to fix the android sending duplicate text messages may sound slightly off and unlike it. Yet, it is a great approach to solving most android problems such as com android settings, and many users attest that it has salvaged the situation many times.
In fact, the android sending multiple text messages is a common problem among Samsung users, who also confirm that restarting their device solves many issues, including the com.android.phone has stopped. Here is how to stop the android from sending duplicate messages by restarting a phone device;
Close all the running apps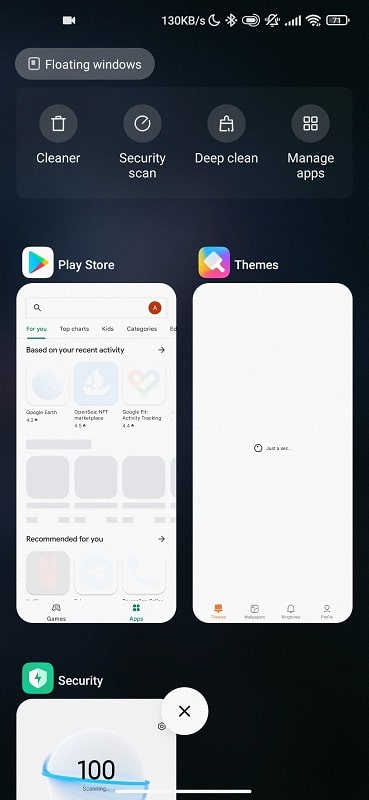 Long-press the power button
Several options appear on the screen, including Turn off and Restart
Click on Restart, and the phone turns off and on, possibly solving the android sending duplicate messages issue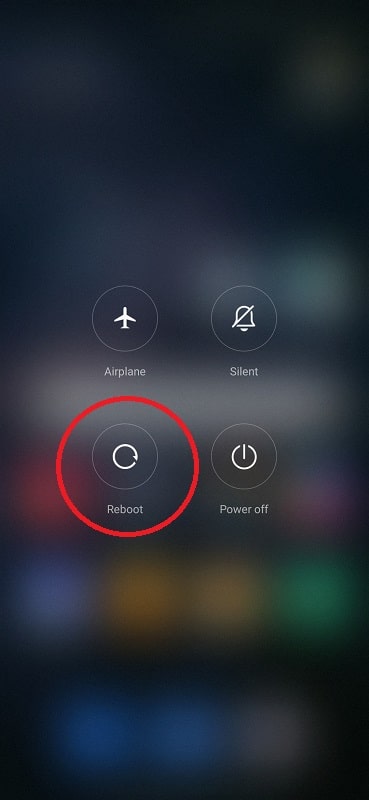 2- Clear Cache on the Messaging App
Since a faulty messaging app could also make the device send double text messages, you can choose to give it a fresh start and see if the problem is solved.
Of course, you do now want to clear data for the messaging app since this would mean losing all the information related to the app. Contrarily, clearing the cache solves the temporary bugs the app could be having. There are many options for clearing cache on the messaging app, and two are shown below.
Method 1
This is the first option and probably the fastest that does not involve many steps.
Select the messaging app from the main menu
On its right corner, tap the three-ellipsis menu
Select and tap on Clear Cache
The cached files are deleted, probably clearing the temporary bugs in the messaging app that causes the device to send duplicate messages
Method 2
This is the commonest approach to deleting cached files for apps, and you could employ it when you want to clear cache for other apps, all you will do is change the last step, depending on the app whose cached files you are clearing. Here is how to go about clearing cached files for messaging apps;
On the main menu, locate Apps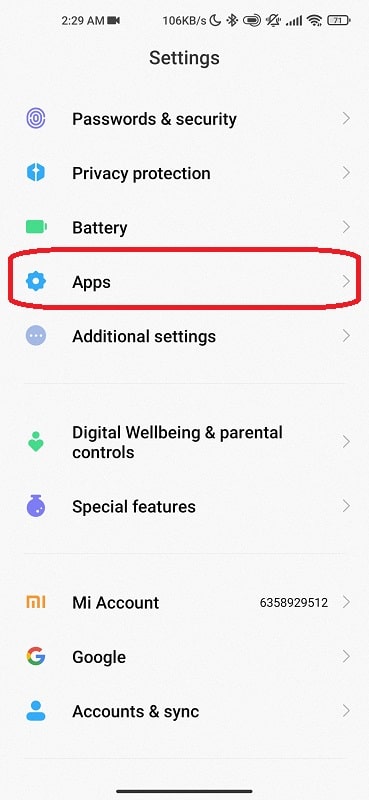 On Settings, click Manage apps, Apps or Applications, depending on the model of your device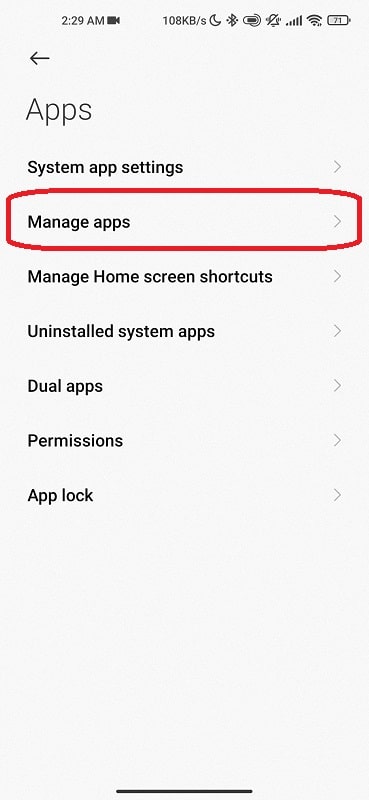 The apps on your device are lined, so locate the massage app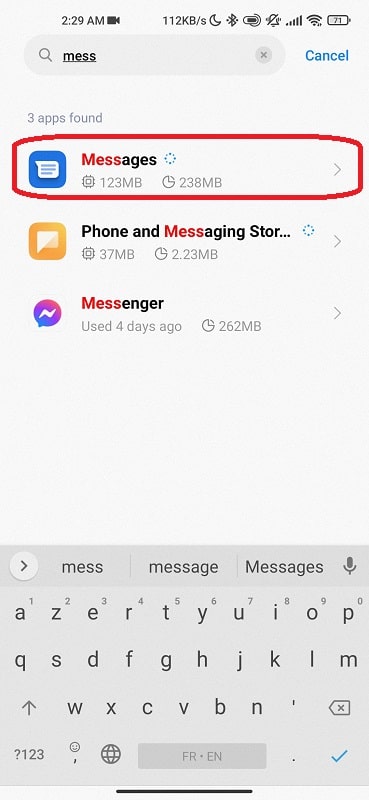 On the app's info page, tap Clear Cache and Confirm the action by clicking OK on the on-screen prompt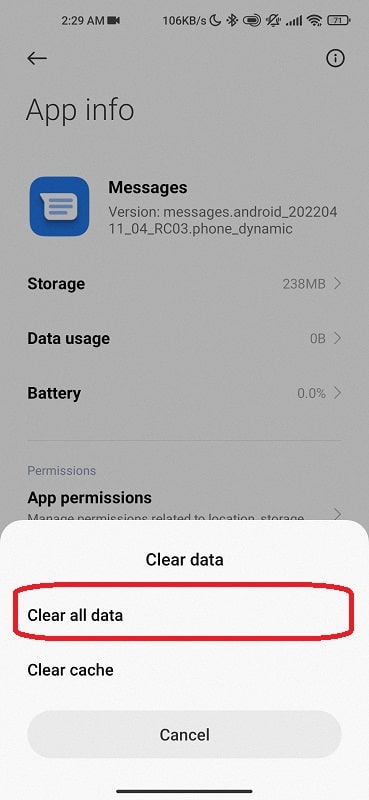 3- Uninstall One Messaging App
Most Android devices come with in-build messaging apps. Still, you might want to use a preferred messaging app from Play Store, especially if it has additional features that the default messaging app does not have, and you may download it.
While you may enjoy the experience, convenience, and additional features, it might cause bugs. As such, you can opt for it to fix the android sending duplicate text messages issue. If it does not work, you might have to delete it. Here is how to delete third-party messaging apps on your phone;
On the main menu, locate the messaging app
Press and hold it
An app drawer appears with an overlay menu with several options
Click on 'X,' 'Uninstall,' or 'Remove' option, depending on your phone's model, and the app will be permanently removed.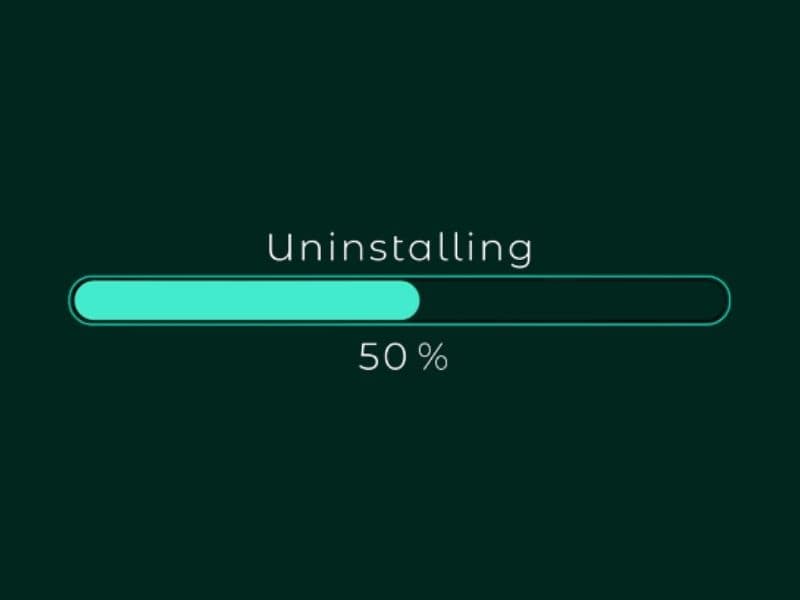 NB: This option cannot work for the default messaging app like com Samsung android messaging. These are system apps that come pre-installed on a device, and you cannot uninstall them as you would with third-party apps.
4- Remove the SIM Card and Reinsert
You might remove the sim card and have it back again and see if your Android phone keeps sending duplicate text messages. Here is how to remove the sim card and install it back again;
Using the manual, locate the sim card slot
Turn off the device
Using the sim card pin, eject the slot, and the sim card protrudes outward a little
Remove the sim card
Put it back again and switch on the device, and the problem should be solved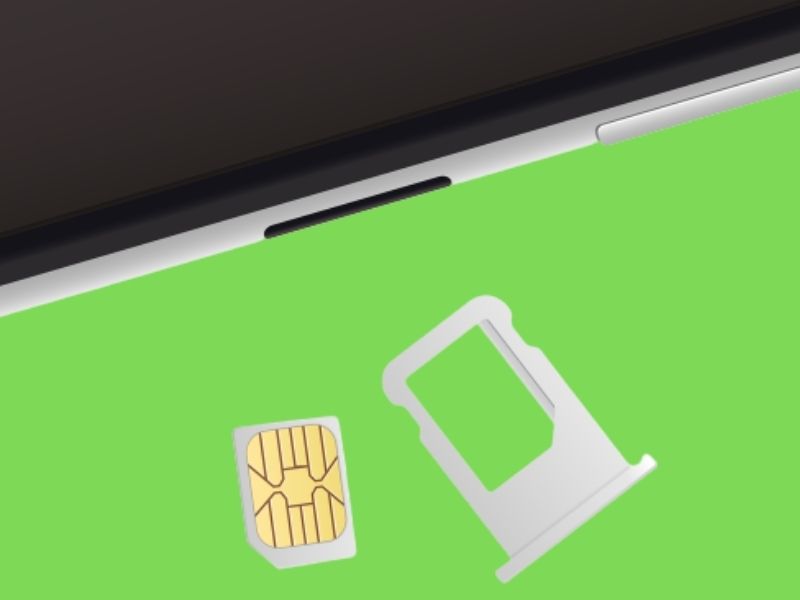 5- Change the Sim Card
If you have a faulty sim card, it could be to blame for the android sending duplicate messages error. As such, you might have to change it or replace it to retain your phone number.
However, before concluding that the sim card is the issue, you can try inserting a different sim card and see what happens when you send messages.
6- Turn On/Off the Airplane Mode
Other than restarting your Android phone, turning the airplane mode on and off goes a long way to solving major bugs including com android captive portal login, including the android sending duplicate text messages issues. Besides, it is not costly in that it does not cause any data loss, and it is simple, entailing the following steps;
Drag down the notification panel. Some android versions have their notification panel accessed by dragging the screen up from the bottom, so do what applies to your phone.
Click on airplane/flight mode, depending on how it is marked with the airplane icon
Wait a few seconds and tap it again to turn it off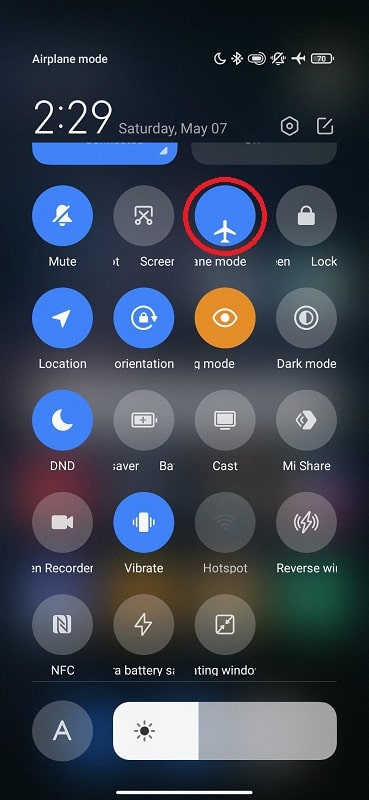 7- Factory Reset the Device
Factory resetting a phone may help solve almost any issue. such as google play services stopped working However, it is worth noticing that it is a costly process that causes data loss, and the only way to salvage the situation is by backing up your important data. With everything set, proceed as follows;
Tap on Settings and then About phone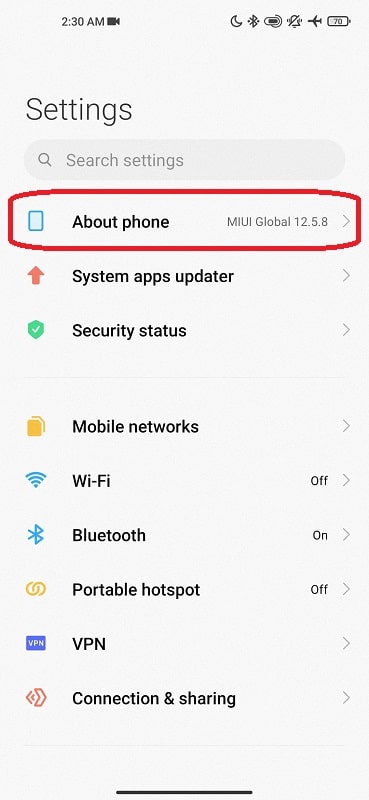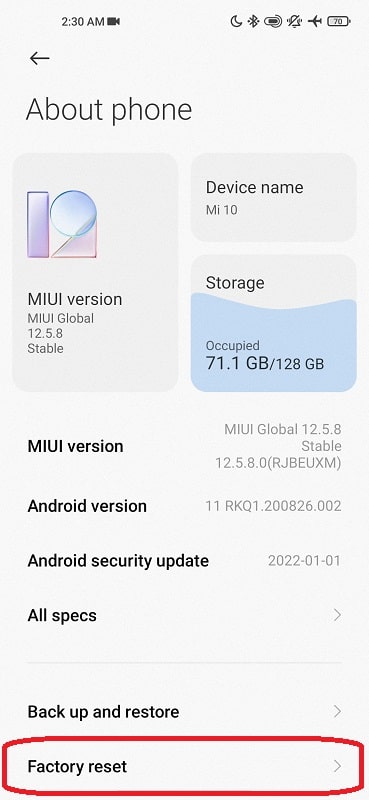 Scroll Down to Factory Reset Settings
Confirm the factory reset by clicking on Erase all data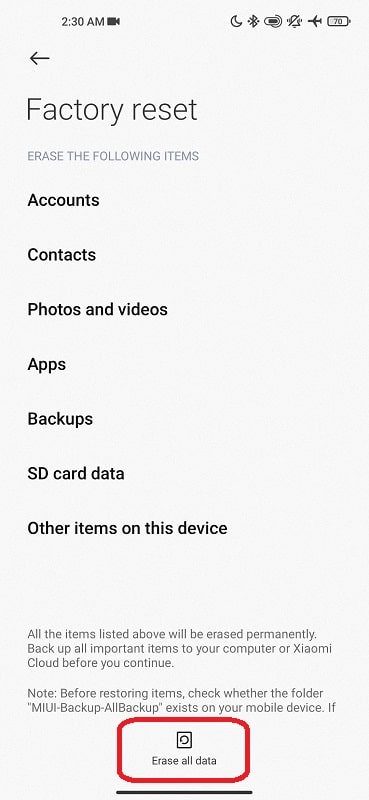 All data is wiped, and the phone is left anew, just like you bought it. However, if you backed up Android data before the reset, you can retrieve them from your Google account. Still, you cannot retrieve third-party apps, and you have to download them from Play Store afresh.
Conclusion
Android sending duplicate text messages are common problem android users have to deal with, with Samsung users complaining the most about it. It could result from issues with the phone, the third-party messaging apps, the sim card being faulty, and internal bugs. While it is nothing to worry about, it is a real nuisance. Thankfully, there are many ways to approach and fix duplicate text messages on your Android phone, as detailed in this article.