Receiving restricted phone calls on Android is not only annoying but frustrating. Moreover, a restricted number means you cannot call the caller or access his personal information, yet he can call you as much as he wants on your iPhone or Android phone.
Many telemarketers, scammers, and spammers have mastered the art of sending people restricted numbers. Although this number call annoys and scares the recipient, some also end up being robbed, especially when they are unsuspecting and give out personal information to the restricted callers.
Consequently, it is clear that restricted calls are not what any person might wish to receive. As such, you can learn how to block such restricted number calls on your android devices to avoid the people behind them from calling you in the future. This article takes you through what does calling restrictions mean, how you can stop them.
Table of contents:
What is a restricted call on Android?
When an incoming calling is labeled 'restricted' as it comes on your iPhone Android cell phone, this means the user behind the call requested the carrier network provider to hide his personal information from the recipients for reasons best known to him. As such, you cannot view the numbers behind such calls to follow up on them.
Why would a restricted phone number call me?
As stated in the previous paragraph, a restricted call has his caller ID hidden from the recipient. This typically occurs when the user is a business, telemarketer, or protocol that requests the carrier network to hide his personal information from the intended recipients. In extreme cases, a carrier network may render a number restricted even without the user asking for this provision.
This happens when other users complain about the same number, which is then blocked, making it appear as 'Restricted number call' on the recipient's end. Besides, most loaning boards use a restricted call to bar their users from accessing their personal information when they call to ask for debt settlement.
Restricted number calls cannot steal your personal information unless you create a leeway by entertaining conversations with the callers.
How to make a restricted phone call?
Many most telemarketers are behind the restricted calls and often reach out to carrier providers like TFW to render their calls restricted; you can apply the same feature on your phone number.
However, using such a feature on your number is limited to a short period, during which the feature is available temporarily. It is as simple as dialing the star symbol, followed by six-seven in figures, i.e., *67.
Why do people want to block restricted numbers?
It goes without a say that restricted calls are frustrating. We live in an era where technological advancements have brought us many things to enjoy, but not without the fear of losing pertinent rights of abstract wealth, compromising data integrity, and using personal information as incriminating lines of evidence.
These, and many others, make people increasingly concerned about blocking the calls. Thankfully, you could follow a few simple steps to stop these annoying calls whose IDs you cannot access.
How to block restricted calls on android phone?
It's easy to block restricted phone calls on your mobile using the 4 easy ways such as the do not disturb feature or by downloading the number call blocker Android app.
1. Blocking restricted calls using the built-in android feature
You can use the built-in android blocking feature to block restricted calls and stop them from reaching out to your again. Proceed as follows;
From the Home menu, access the Phone app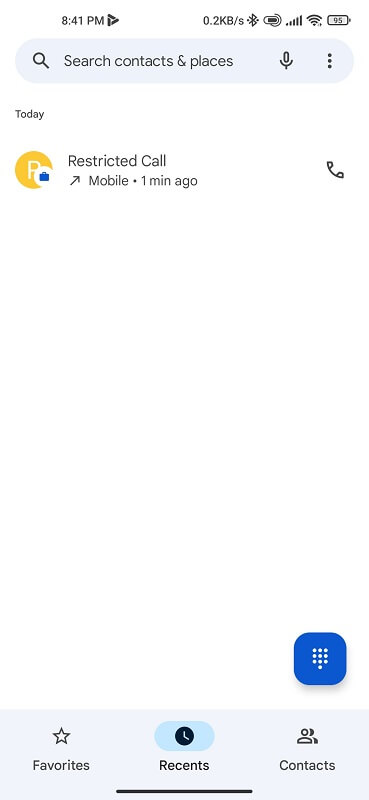 Tap on the restricted call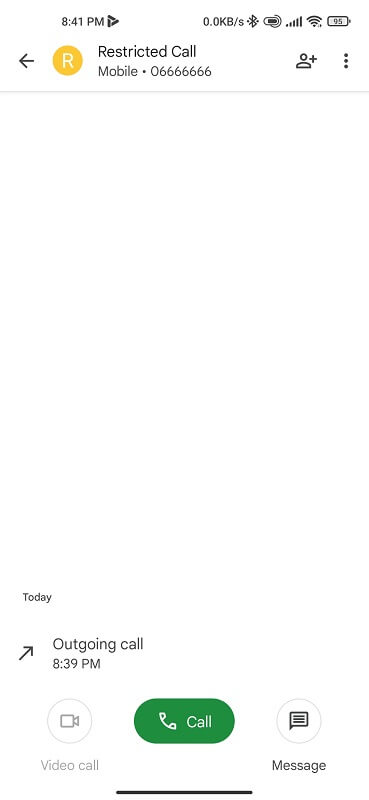 On the options that appear, locate the three dots features, likely on the right side of the number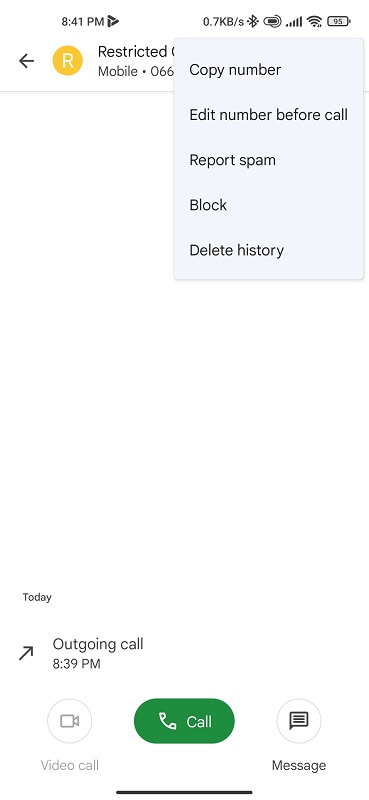 A 'block restricted number' option appears, and click it to confirm the action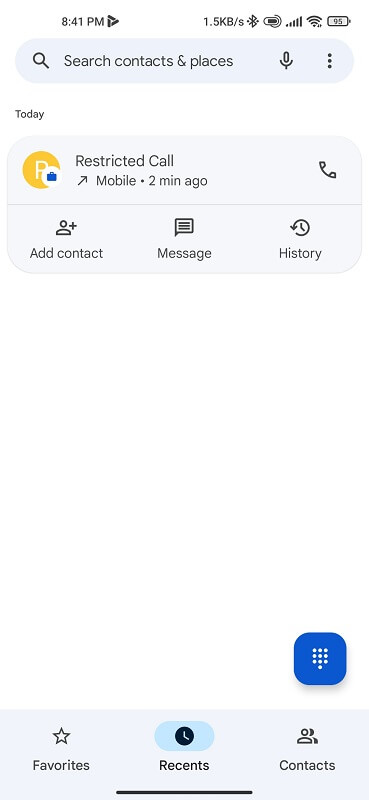 The number is restricted, and the caller will not call you again
2. Stop restricted number using the Do Not Disturb feature
You can also take advantage of the Do Not Disturb feature to stop the restricted calls from hitting your notice. Of course, the Do Not Disturb feature does not stop the calls from coming in passe, but it prevents you from noticing the calls and responding to them.
This means that you will only see them on the recent calls log but not directly on the device as incoming calls. To use the feature, proceeds follows;
Go to Settings
Select the Do Not Disturb option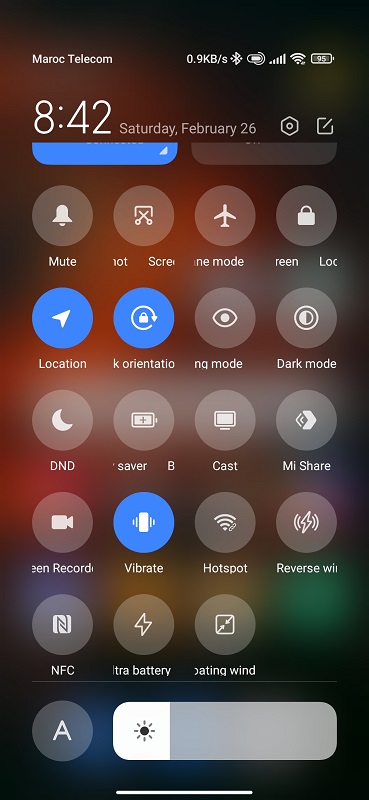 An Allow Calls from option appears, and tick appropriately, whether you want your favorite callers or All Contacts
Set other factors as you wish
Turn on the Do Not Disturb button at the bottom of the page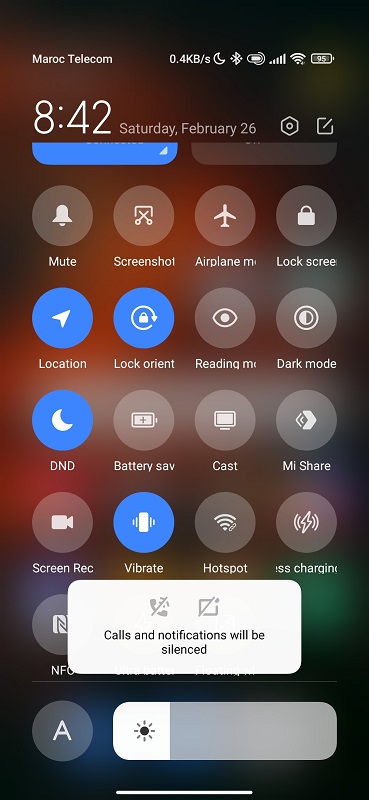 This feature automatically locks out other callers other than those included in the 'Allow Calls from' option. This way, the restricted calls will not hit your phone directly as incoming calls but will be visible on the recent call logs.
Many people opt for this criterion if they are not conversant with the other methods and successfully lock out the restricted number.
3. Register with the National Do Not Call Registry
You can sign up for the National Do Not Call services by subscribing to the registry's provisions. The database has numbers for individuals who do not wish to be called by telemarketers or protocols.
The good news is that the registration process is simple, and you only have to log in to https://www.donotcall.gov/ and submit your details. This complimentary service bars telemarketers from calling certain numbers herein listed.
You can also be part of the database by submitting your details, and you will not receive restricted calls, at least from telemarketers.
4. Get app to block restricted number on your cell phone
Are you tired of receiving restricted number calls from scary and random callers? You can now explore the services of third-party apps to keep these annoying calls at bay.
There are many apps for blocking callers with hidden IDs or restricted numbers on your cell phone. Here are some of them;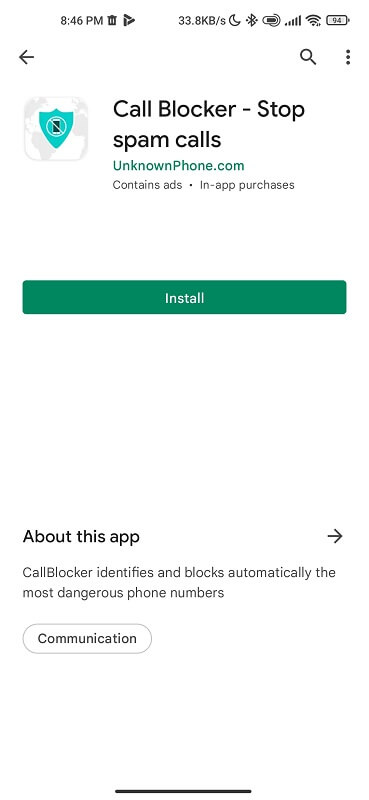 4.1. Hiya Caller Blocker App
You can stop restricted calls using the Hiya app. This third-party application has spam and block options you can play around with to keep these annoying calls at bay.
While the built-in android feature merely stops the calls from coming directly as incoming calls, the Hiya app allows you to block them permanently. Of course, it might come with some costs, but the investment is worth your penny.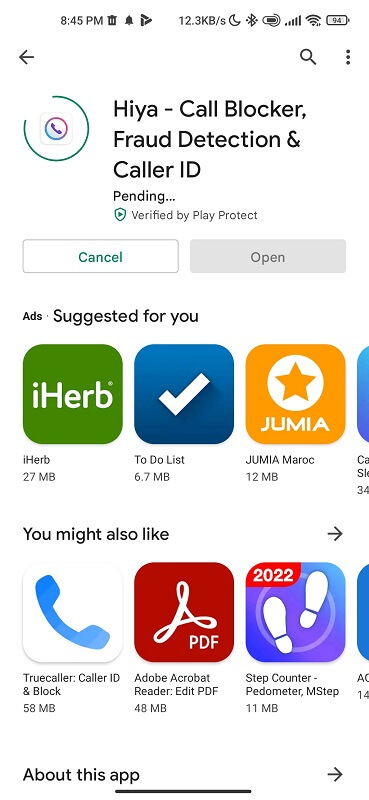 4.2. RokoKiller app
The RoboKiller app is another tool you could explore to keep spammers, scammers, telemarketers, and protocols that reach you with restricted number calls.
What's more, the app blocker has a feature for sending the callers time-wasting messages, allowing you to buy time to revenge the caller. As such, it is known for giving the restricted callers a taste of their own medicine.
You will have to pay some cash to benefit from this app, but isn't it worth the investment? Giving the callers a taste of their own medicine keeps them at bay, and they will never dare call your number again.
The app has various features, and you select your subscription based on the features you want.
4.3. Restricted Number Blocker
This is another app that helps you block restricted calls but is exclusively available for android users, locking iPhone users away. It has similar features as the Hiya app, with only a few variations here and there.
Nonetheless, the experience is more or less the same. Checking on Google Play, you will notice that the app has more than 5 million downloads, showing how crazily popular it is.
You can copy the details from the call log and add them to the app, making it possible to stop them.
4.4. Call Blocker
The Call Blocker- Call Blocklist is another app android users can use to block restricted number calls. Like the previous app discussed above, it allows you to copy the details from the call log and paste them on the app, blocking the restricted numbers on your cell phone.
What's more, it has additional features for blocking unwanted messages from a restricted number. Considering its efficiency, the app boasts many downloads on the Play Store platform.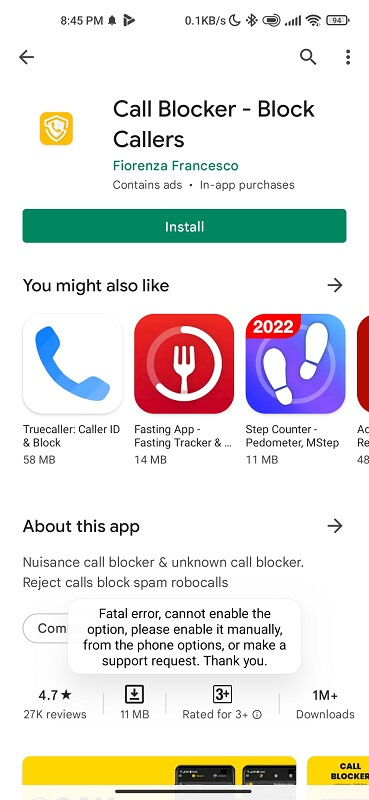 Conclusion
Receiving restricted calls on your android phone is annoying and frustrating, especially because the caller's IDs are with a hidden number, making it impossible to track them. Such calls are possible when the user requests the carrier mobile network provider to hide his personal information, but you call also apply the 'restricted call' feature on your cell phone number temporarily. You can block such calls by using certain features on the call or using third-party restricted number blocking apps. Peer into this article to learn all these hacks.
Author recommendations: