Test DPC app was designed to help OEMs, EMM, and ISVs. The purpose of the app is to test the platforms and applications of Android's managed profile. For instance, Android work profile. This Testdpc apk works in two directions a testing application for APIs flex and a device policy controller sample. and it's available for Android enterprises.
The testdpc apk was released in 2015 first, by Google the app, and has a specific behavior under a corporate context that uses Android. That's why the app is smart enough if you are an Android app developer, and need a test of an app's behavior under some conditions.
Android will be enrolled to work profile mode or work managed by EMM. When you set work managed or work profile using the test DPC app can verify the remote app performance.
Quick Navigation
What is Test DPC App?
The test DPC app allows its users to test and check the application workability all over the world to make sure whether those applications are working properly or not.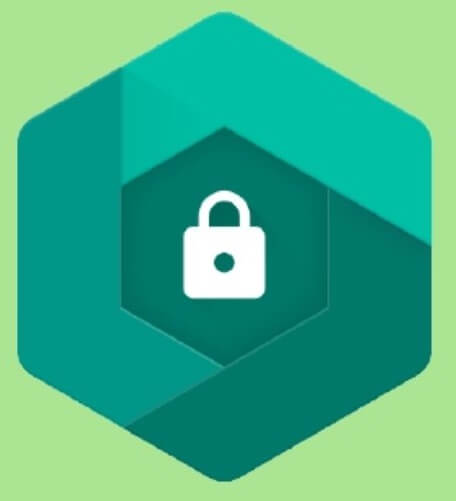 It correlates servers and EMMs to configure the settings of the device without any knowledge. Don't take the risk to uninstall the TestDPC, because it is not too difficult to do so.
The testdpc apk is an Android built-in setup that might be uninstalled, some apps such as epdg test app or CQATest can't be uninstalled easily.
It's useful when you need to check the performance and workability of an app its handling must be careful otherwise it may cause a data loss. The device Policy Controller (DPC) comes with an Android device, its function is to control most of the device settings.
These device settings can be managed manually from the Android setting or controlled by the Enterprise Mobility Management (EMM), Original Equipment Manufacturer (OEM), and Independent Software Vendor (ISV).
It means the settings can be managed manually and automatically by the Test DPC app. The user can manage application restrictions, set security policies, and many more by using this app. It is also a reference implementation for other DPCs. Another important thing is that there is no device rooting is required for the apk.
How to Use the Test DPC App?
There are some parameters to test DPC app after applying these instructions. You can test the app behavior and performance of those apps that are used in remote areas. These are some guidelines here;
At first, step install the Test DPC app on your Android
Go to Android Launcher
Tap on the Setup Test DPC icon
An instruction message will be shown on the screen 
Now install the app and test the way how it runs in a work profile
TestDPC apk acts between the server and EMM console just as a bridge joining both ends. The user as an admin can perform many tasks like device settings configuration by using the EMM console.
The DPC app manages and controls the work profile on Android where it is installed. Testdpc App has many versions, they are updated timely according to the requirements to test the applications.
The latest version available now is 8.0.1 for smartphones, while using an Android the DPC app is used to provide a work profile to the user that is fully managed by the manufacturer. This is the IT admin who sets the software policies provided by the organization's EMM provider.
Can I Remove TestDPC APK?
Amazing smartphone operating systems has been developed by the Androids for many years. However, android operating system has unique features in it, that no other system provides you if you are using Android for testing some applications. If you don't have enough knowledge of app testing, then your phone may be locked and you feel trouble.
So, at this stage remove the Test DPC app service, because it will help you to unlock the android phone. Simply it can be said that app is an important app to unlock your Android phone.
The TestDPC App is a service that provides you the facility to test your apps and check their performance whether it is working properly or not by clicking one simple tap.
If you want to ensure your android is working perfectly. Then you need not install the test DPC apk from the device. Even don't use this app for only that purpose. Because there is another way to do the same work easily if you look forward to making the same work?
Simply it looks quite easy to use the app to test other apps but in fact, this app is a service that can harm your Android, if not known properly.
How to Uninstall Test DPC App?
At this time of trouble, you must uninstall the app service, it is possible to uninstall the testdpc apk by following some steps, now have a look at uninstalling steps;
Go to Settings on your Android
Open the Apps
Then tap on Test DPC
A new window will appear having two options Uninstall and Force Stop
Tap on Uninstall button
You will see a confirmation message click Ok
A pop-up message will appear Uninstall Finish
All is done now
Follow these easy and user-friendly guidelines to uninstall successfully Test DPC App from your android. Developers dedicate their time and effort to the creation of applications.
The IT policies are different for those applications depending upon the various platforms on which they run the apps, for instance; the testdpc apk is running on Company-Owned Business Only (COBO), Corporate Owned Personally Enabled (COPE), or Bring Your Device (BYOD).
Before you deploy the app to test on Android, you have to consider testing the DPC app first.
The Test DPC App enhances the working environment on Android, this app is a developing tool. Always be careful with your device, while running the app. Because the test DPC app will delete the Android instance for work that is already set on your Android.
It can disable and remove all applications that are already installed. Test DPC app can be configured to elevate data from personal mobiles that are using company-owned applications completely managed by the enterprise. Any policy change can happen only to individual applications or maybe applied all over the Android phone.
Modifying accessibility services, NFC sharing, location access, app restriction, data usage, camera, certificate management, and many a lot, are the policy management features included in the Test DPC app.
If you want to simulate an IT administrator, who uses enterprise-specific policies just click on the restrictions you want to set through policy management, then run your application in a workflow.
Final Thoughts
The discussion reveals that the Test DPC App is an Android app, and implementation for smartphones to check the working profile of multiple applications.
Testdpc apk contains a lot of policy management features it might be dealt with in different ways like individual application settings or enterprise restricted policies.
Finally, it is called a smart app using a specific work behavior, this is the best tool to test the other applications as well. Test DPC apk is also a helping tool to test and check remote applications. Whether they are running in a well-organized form or need any updates.
The tool increases the Android phone's working, and makes the performance smooth, testdpc apk is designed for the Android operating system and doesn't support the rest of the operating systems.
See also