Com.android.mms is a common extension among android devices and might appear like an error message that pops up when MMS (multimedia messaging services) has a problem or some form of a backward URL link. In fact, the com android mms messaging app can be a path for sending MMS messages. The process of sending the messages, or the product, i.e., the sent messages, depends on what you are looking at.
However, seeing the com.android.mms appearing on your android does not necessarily mean that you understand what the app means or how it works. Sometimes an error notification pops up, and you equally know nothing about how to fix it. This article addresses all these concerns; you just need to stay tuned and dedicate a few minutes of reading.
What is com.android.mms app?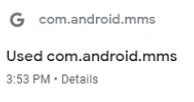 Before getting into details about how com.android.mms work, you must understand what the extension is. Interestingly, it can be an app, path, process, or product, depending on what one is talking about.
Generally, com android MMS app is acknowledged as a system pre-installed app that helps android phones control the sending and receiving of MMS (multimedia message services).
When trying to send an MMS message, and receiving an error. Com.android.mms is understood as the process that leads to that particular notification.
What does MMS mean?
MMS is the short form for multimedia message services and includes sending and receiving audio, video, texts, and images via messages. Typically, SMS stands for short message services and consists of less than 160 characters.
Moreover, SMS only manages text messages with 160 or fewer characters and no videos, images, or audio files. Contrastingly, MMS is more like WhatsApp, they allow the user to send any multimedia files, and the characters don't have to be 160 or below; they can get higher, and the app will still support message sending.
Additionally, the com.android.mms is designed more like any other app. Only that all its components are summed up in a single file. Of course, the app name, which is Messages, sounds more user-friendly.
The package name with codes is important, especially when the user has to update them. Com android mms may be present in any android as the default messaging app But some devices have other messaging apps with which they come pre-installed.
For instance, Samsung phones have com.android.sec.messaging extension, which equally denotes a messaging app.
Is the app a default messaging package?
As mentioned previously, com.android.mms can mean different things depending on what one is looking for. Therefore, it can be viewed as the default messaging package in an android device.
Generally, all devices produced by android should have it, but this does not mean that all the stock messaging apps will bear the same extension.
As explained in the previous paragraph, the Samsung Android phones have a different code altogether that still works well for messaging.
The com android messaging app as a process
Com android messaging can also be viewed as a process, i.e., what it is designed to do. For instance, have you ever tried sending a multimedia file via a messaging app, and you receive an error notification?
What prompts the error notification to appear is com android MMS, only that it is treated as a process and not a package in this case.
All apps, including the com.android.server.telecom, and multimedia service messaging application, are designed to function well. However, file corruption is one reason the app may not work as designed, prompting an error and notification to pop us.
The MMS as a product
In some instances, com.android.mms is viewed as a product, not a processor package. This is when the two are combined together, and the outcome is the product.
Have you ever received or sent multimedia messages?
That which you sent or received is a product, or com android MMS messaging app, showing how one extension code can mean different things depending on what one looks at.
Is com.android.mms safe or a virus?
Today, people are more concerned about apps than ever. This is because although modern technology has offered us many things to enjoy, the rate of compromising data integrity keeps rising, and some are caused by apps.
The good news is that com.android.mms is a safe application that will not harm your device such as OMACP. Because it comes pre-installed in android phones, it is protected by PlayProtect policies, barring any chances of spying on your data or transferring them to third parties.
Therefore, as you send messages over 160 characters long, rest assured that the com android MMS messaging app is safe, and you have nothing to worry about. If you want to err on the side of caution, this is better, and you can do so by scanning the app/path/process using an antivirus application.
Is com android mms bloatware?
Bloatware is a type of file that a device does not need but is available in it anyway. As such, it unnecessarily eats up phone resources, including RAM, storage space, and battery power.
Some apps form bloatware in a device, but you will be thrilled to know that the com android mms messaging app is not one of them. In fact, without it, you will never be able to send or receive multimedia messages.
Com android MMS runs in the background to facilitate sending and receiving audios, videos, and long characters through MMS, which reasonably consumes power.
The cumulative effect of the app and many others that keep running in the background may mean that you will have to recharge your Android phone from time to time.
Can i fix com android mms has stopped error?
Com.android.mms is indeed a good app, but you may encounter an error related to it while using it. For instance, you may see a pop-up that reads, 'Sorry! The Messages com.android.mms as a process has stopped. Please try again later.'
Many things could lead to such a pop-up, including corruption of cached files. Similarly, there are multiple ways to troubleshoot the problem, and the next section discusses them.

How to fix com.android.mms errors?
You could troubleshoot com.android.mms error using any of the following techniques:
1- Clear MMS cache
This is the easiest way to go because it will not cause you any data loss and will also help you keep the app intact. Proceed as follows;
Access Settings from the main menu
Choose Apps & Notifications
Click the three vertical dots on the top right corner to access installed apps
Select between SMS and MMS from the dropdown
Confirm the action by clicking on 'Clear Cache'
2- Restart your android phone
Restarting an Android phone will always clear most of the problems such as IMS service and badgeprovider app errors. Of course, it might not solve all of them but will help fix a few, including the com.android.mms error. Proceed as follows;
Long press the power button
Choose the 'restart' option and confirm the action by clicking it
The device will power off and on, and the error should be automatically fixed
3- Factory reset the device
Factory resetting your device is a radical option, and you only need to consider it as the last of resolves. It sort of cleans the phone and clears everything, including contact information, photos, videos, and any third-party app that you happened to install.
Therefore, you need to err on the side of caution by backing up the phone's data. Admittedly, you might not be able to back up third-party apps, but you can download them again from app stores.
The process is simple and takes a few seconds. Proceed as follows to solve the com.android.mms error by factory resetting a device;
Tap the main menu button and access Settings
On Settings, select the About Phone option
Scroll downwards to access the Backup and Restore Option
Confirm Backing up by clicking OK
Click Factory Reset once the backup process is complete
Confirm factory resetting by clicking OK
The steps described above should solve the com android mms messaging app error. Restart the android phone and start retrieving the backed-up data.
Conclusion
Com.android.mms is a form of system app installed in android devices to facilitate the sending and receiving of multimedia files in the form of audios, videos, images, and long characters. It can also serve as the process of sending the messages, or the messages themselves, depending on the perspective from which you are looking at things. It's indeed a wonderful app, but it experiences problems in the form of an error that pops up and stops any activity, and sending messages becomes impossible. The article has shared different methods of troubleshooting the issue.
Editors' Picks