AT&T Locker android app was developed by AT&T and has several versions but 98% of installation is being done by the 16.3.16.8 version. The generates an auto-start registry entry that permits the program to run on every boot for the users who install the program. AT&T locker is an app for the Android operating system and iOS. The function of the app is to allow you to share, store, synchronize, and save valuable data and important files.
AT&T Locker has its competitors as well, and those are Dropbox, Google, and Amazon. Now everyone has smartphones with huge storage capacity. and still, there is an option of cloud storage services that give us a facility to backup important data online for the sake of retrieving data when you need it or in the case and accidental loss of data.
To accomplish the same need AT&T Locker brought an amazing cloud storage service to store sufficient data online for users of Android and iOS. Back again, when cloud storage service became a trend. The AT&T locker app made it easier with extra storage capacity for its users as an alternative to the cloud storage available before. 
What Is AT&T Locker App Used For?
AT&T Locker app was designed as a competition against cloud storage where clouds give the facility to store up to 5GB of data online. The plan is free and was basic to avail a service for the users of Android.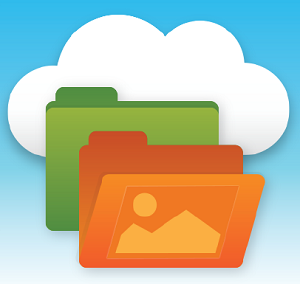 If the users are looking for more space than the AT&T Locker app. It's available in premium it allows you to store your data up to 30 GB but not for free. For example, the app's premium version charges you 4$ for 30GB of data storage. And 10$ for 100GB of data storage.
All the premium ATA&T Locker apps charge on monthly basis. All your images, important documents, photos, and videos need more storage capacity. It can be easily shared on social media networks like Facebook Dating, Instagram, and Twitter. Also, many more through the Android app or via the AT&T Locker website. 
AT&T Locker app has a significant feature for all users who have smartphones. if your phone is supporting directly the AT&T Locker app then you can go to the AT&T website on a computer.
If you use your Android then the AT&T Locker app facilitates you automatically synchronize and create a backup. The backup is where a file is reproduced in the cloud. The user can get an overview of the file through this app or directly from the Locker. 
Google and Apple allow users to save 5GB of data on Apple's iCloud. The data can be saved on these clouds and other services like SkyDrive and Dropbox. Also, famous as a competitor to AT&T Locker app. But all those require the latest smartphone while the AT&T Locker app has a dual option for storage from Android and through a computer at Locker's site.
Does AT&T Locker still work?
AT&T Locker app is highly useful for Android users. But it wasn't supportive of the non-AT&T devices. This was a major drawback of the app that's why the company declined the app services officially many years ago. Also, they made a lot of trouble for the app users.
On the other hand, Apple iCloud and Google Drive became highly popular among all smartphone users. Offering nearly the same storage, sharing, and backup services.   
AT&T Locker app serves its users to manage data overflow and permanent storage from all other available choices in the market. The app is easy to use and user-friendly. You can easily access, store, and manage your data, files, photos, images, and videos through simple steps. Where you have the sharing option as well for your Android and all other social media channels.
The app creates a list where a user can view the shared file on social media only. Apple mobile users have an extra feature that allows them directly send data to Apple iCloud.
The photo stream option gives user's the facility to store photos automatically on the Apple cloud. It also can share images to different iOS devices, the Apple cloud service allows 1000 pictures automatically but cloud storage doesn't count against iCloud storage.
How do I access AT&T Locker?
AT&T Locker gives you the facility to overview the last performed activities including albums, documents, and file backups, you will see a navigation menu, where you can navigate many contents like access settings, sharing, and more. On the right-hand side Menu icon permits you to make manual changes or upload contents from the device.
All the process requires Wi-Fi or internet connection through mobile or other devices. The app protects your data using a secure Wi-Fi VPN especially when you use an unencrypted internet connection. It alarms you about email theft if malicious activity is being performed, and it all shows you that the network you are connected to might be dangerous for your data and Android.
There is an offline feature that allows you to access data and files from the AT&T Locker app, even if you don't have internet connectivity. If you want to disable offline access to a specific file or document select Menu and disable office.
If you want to get access to your data, documents, and another related file.
Select the navigation three-lined button on the top left corner.
Choose the desired files and folders that are organized by the sources like albums, timeline photos, favorites, photos, and all other files.
Does ATT Have Cloud Storage?
This cloud storage service offered by AT&T became famous as the AT&T Locker app which is available on iOS and Android platforms. It can be easily downloaded from the Google play store and Apple's app store within a few minutes. The app was designed to support all Android phones connecting with 2.1 or above software to all new devices as well.
How do I Uninstall AT&T Locker?
It is possible to uninstall the AT&T Locker app with the help of your computer. Go to the window's control panel then click add/remove and select the icon you want to uninstall. Here is a brief guide to uninstall the program;
Open the start menu on your computer
Click the bottom left corner, where Window's sign is placed
Open Control Panel
Open Program folder
You will the same icon with the name Programs and Features
Open the folder and a new window will appear with a tile on the top, Uninstall or Change a program
Then select the app or program you want to remove or uninstall (the message vary Windows to Windows) 
Finally, a progress bar will appear showing the time to uninstall AT&T Locker, and the app or program will be uninstalled from your system
Conclusion
The information gathered in the article is useful and can help you to make the file a favorite. Also, create playlists, document sharing, share visuals, and still content. After a complete review of the AT&T Locker app. It feels that this is not only an app but also better to say a complete and vast platform where you can manipulate data according to your requirements, this cloud storage capacity is a way to manage your data per its importance and need.
See also